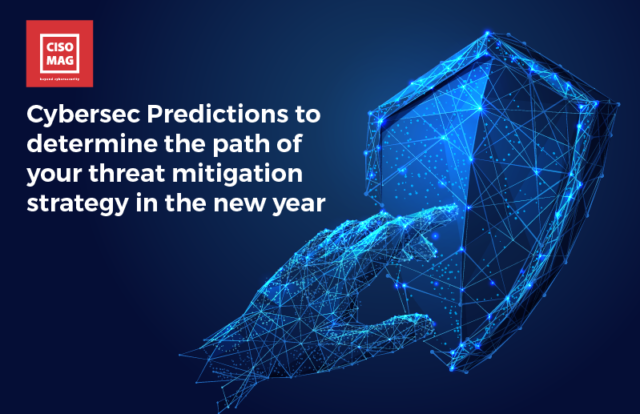 More countries are now leveraging the cyberspace in warfare and you can see that with the most current news (the Russia-Ukraine conflict). This year you will see nations conniving with APT groups to deploy new methods of attack for cyberwar. Here are my three predictions for 2022.
By Dick Wilkinson, Chief Technology Officer at Proof Labs
2022 will see more proliferation of ransomware and likely a higher average payout for each attack. This trend has been ongoing for several years and does not seem to be nearing a peak or plateau. The relative impunity available to ransomware criminals means there is no end in sight other than the market capacity of how much companies are willing to pay. If you successfully robbed a bank and knew you couldn't get caught, wouldn't you do it again?
The good news for 2022 is the increase in cyber professionals entering the workforce. The labor shortage in cyber skills has been well documented, with projections showing the gap widening soon. The projections may be wrong. The recent upheaval in so many people's careers has caused a significant shift to security roles where a new certification vs. a new degree could land you a great job. Barriers to entry in the security market are also being identified and actively changed by many industry hiring managers. The skills gap won't close this year, but the tide has likely shifted in the right direction.
I believe we may globally see some cyber "firsts" where nation-states or APT groups deploy a new method of attack that was previously held back for political concerns. Many countries now see cyberspace as a legitimate realm to create strategic outcomes. The unspoken agreement to use cyberspace as a battlespace for proxy agitation, and escalation will be more obvious this year and some players will not hold back on the more damaging attacks any longer. Criminal APT groups are already part of the proxy nature of cyberwar being directly controlled and funded by nation states. Their involvement will rise, but the veil of secrecy on who they work for will become thinner.
Also see:
---
About the Author
Dick Wilkinson is the Chief Technology Officer at Proof Labs. He also served as the CTO on staff with the Supreme Court of New Mexico. He is a retired Army Warrant Officer with 20 years of experience in the intelligence and cybersecurity field. He has led diverse technical missions ranging from satellite operations, combat field digital forensics, enterprise cybersecurity as well as cyber research for the Secretary of Defense.
Disclaimer
Views expressed in this article are personal. The facts, opinions, and language in the article do not reflect the views of CISO MAG and CISO MAG does not assume any responsibility or liability for the same.