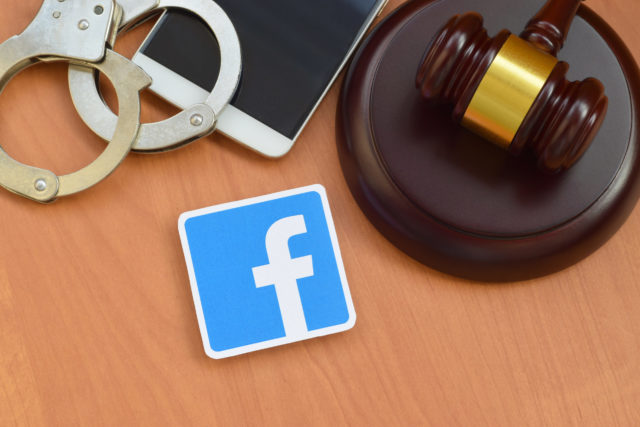 Facebook has taken down two separate networks that originated from China and the Philippines for violating its Coordinated Inauthentic Behavior (CIB) policy. In an official release, the social networking giant stated that it has removed 155 fake accounts, 11 pages, 9 groups, and 6 Instagram accounts for breaching its guidelines against foreign or government interference. Facebook stated that state-sponsored actors from China are using these accounts to influence public opinion across the Philippines, the U.S., and Southeast Asia.
According to Facebook, the actors behind this network posted global news and current events in Chinese, Filipino, and English languages. They posted about various events including activities in Hong Kong, Beijing's interests in the South China Sea, content supportive of President Rodrigo Duterte and Sarah Duterte's potential run in the 2022 Presidential election, issues relevant to the overseas Filipino workers, and content both in support of and against the U.S. presidential candidates Pete Buttigieg, Joe Biden, and Donald Trump.
Facebook's internal investigation found these networks linked to individuals in the Fujian province of China. The network has over 133,000 accounts with around 61,000 followers. The threat actors spent over $60 for advertisements on Facebook, which are paid in Chinese yuan.
"We identified several clusters of connected activity that relied on fake accounts to pose as locals in countries they targeted, post in Groups, amplify their own content, manage Pages, like and comment on other people's posts particularly about naval activity in the South China Sea, including U.S. Navy ships. This campaign took operational security steps to conceal their identity and location including, through the use of VPNs. Some of this network's pages were previously removed for violating our inauthentic behavior and spam policies," said Nathaniel Gleicher, Facebook's head of security policy.
The Russian Connection
In another notification, Facebook stated that it also removed three separate networks that have 214 Facebook users, 35 pages, 18 groups, and 34 Instagram accounts for violating its CIB policy.  It is found that the networks are originated from Russia targeting Syria, Ukraine, Turkey, Japan, Armenia, Georgia, Belarus, the U.K., and the U.S.
"The people behind this campaign posted in many languages including English, Ukrainian, Russian, and Arabic as they tailored their activity to each audience. They frequently posted about news and current events, including the Syrian civil war, Turkish domestic politics, geopolitical issues in the Asia-Pacific region, NATO, and the war in Ukraine," Gleicher stated.