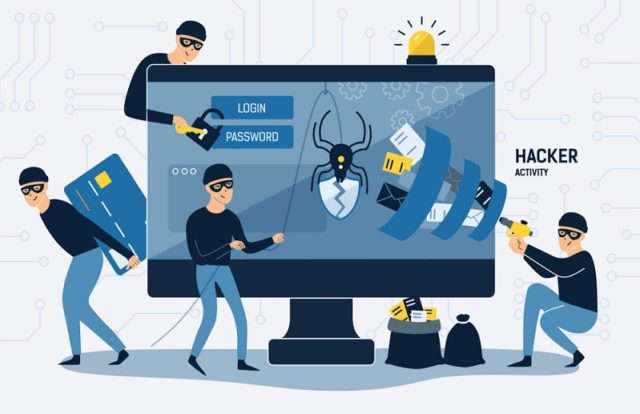 India's central bank, the Reserve Bank of India (RBI), has revealed that it discovered around 50,000 cyber frauds in the country's Scheduled Commercial Banks (SCB) in 2018-19 fiscal.
In reply to an RTI (Right to Information) query, the RBI stated that cybercrimes are related to ATM, debit and credit cards, and internet banking. It notified that over 50,547 banking frauds occurred in the SCBs that resulted in a loss worth of Rs. 145.08 crore in the last fiscal.
According to the RBI, the total number of banking frauds, including cyber, detected in all the SCBs are 59,826 and the loss incurred is around Rs. 67,432.26 crore. More than 4,269 frauds occurred due to insiders in the banks, involving Rs. 1,014.97 crore loss during the period, RBI added.
In order to curb rising cyber incidents on monetary transactions, RBI recently announced an enhanced security mechanism as part of its agenda for the fiscal year 2018-19. The newly proposed mechanism is intended to provide high-level protection against cyber-threats.
"In an endeavor to strengthen the cybersecurity posture of Indian banks, focused and theme-based IT examinations are planned during 2018-19. Targeted scrutiny, as and when required, would also be conducted for appropriate policy and supervisory intervention," RBI stated in its annual report.
The RBI's report said the new agenda includes taking effective steps to initiate the process of developing a cybersecurity culture, endeavor to make cybersecurity a responsibility, and ensure confidentiality, integrity, and availability of information system and resources. According to the report, the new private sector and foreign banks accounted for 36 percent each of all cyber frauds reported in debit, credit, and ATM cards.
With digital transactions witnessing a significant rise, the Indian central bank stated that it's reinforcing data protection, cybersecurity, and Know Your Customer (KYC) norms to make them more effective.
"With the emerging threat landscape, where organized cybercrime and cyber warfare are gaining prominence, the Department (of Information Technology) is working towards ensuring continuous protection against changing the contours of a cybersecurity threat," the RBI added.