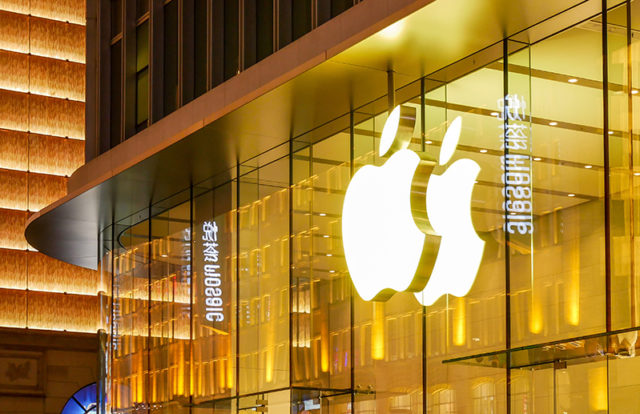 Apple was the most frequently used brand in phishing attacks during the first quarter of 2020, according to Check Point's research. The research report "Brand Phishing Report" revealed that nearly 10% of all brand phishing attempts in 2020 so far were misusing the Apple brand.
The report stated that Apple is the primary target for cybercriminals to exploit its brand recognition, which soared from seventh place in Q4 of 2019 to the top this year in rankings. The report highlights various brands which were frequently imitated by hackers in their cyber activities to steal a victim's sensitive information. According to the report, Netflix took the second position after Apple with 9% of all phishing attempts related to the company. The Chase Bank brand rose by 3% from Q4 2019 to the sixth position, with 5% of phishing attempts.
What is a Brand Phishing Attack?
In brand phishing attacks, attackers imitate the official website of a popular brand by creating a similar domain name or URL of the original site. The links to the fraudulent website will be sent to targeted individuals via email or SMS. Once a user clicks the link, it redirects to the fake website which often contains a form intended to steal users' credentials, payment details or sensitive information.
Check Point stated that technology, banking, and media are the most targeted sectors in brand phishing attacks. The company also listed the top ten brands targeted in phishing attacks in Q1 2020, which include:
Apple (with 10% of brand phishing attempts globally)
Netflix (9%)
Yahoo (6%)
WhatsApp (6%)
PayPal (5%)
Chase (5%)
Facebook (3%)
Microsoft (3%)
eBay (3%)
Amazon (1%)
The research indicated that web phishing was reported as the most common attack vector with 59% of attempts in Q1 of 2020. While mobile phishing was second, with 23% of attempts and email phishing came in third with 18% of attempts.
Maya Horowitz, Director, Threat Intelligence & Research, Products at Check Point, said, "Cybercriminals continue to exploit users by adopting highly sophisticated phishing attempts via emails, web and mobile applications purporting to be from well-recognized brands which they know will be in high demand at the moment, whether that's a high profile product launch or just generally tapping into behavioral changes we've seen during the Coronavirus pandemic. Phishing will continue to be a growing threat in the coming months, especially as criminals continue to exploit the fears and needs of people using essential services from their homes. As always, we encourage users to be vigilant and cautious when divulging personal data."