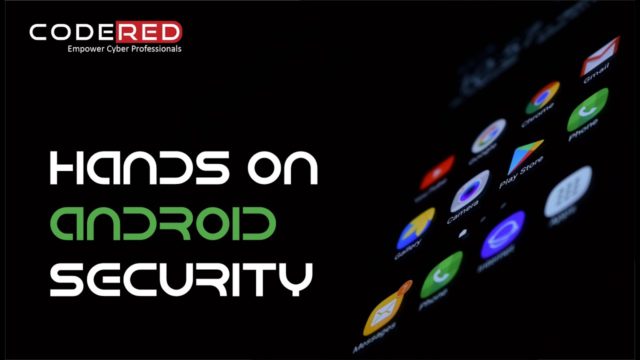 Alison, a popular online learning platform, announced that it has entered a publishing partnership with the CODERED, the largest cybersecurity course publisher. CODERED is part of the International Council of E-Commerce Consultants (better known as EC-Council), a global cybersecurity technical certification body.
EC-Council is an ANSI 17024 accredited organization and has earned recognition by the DoD under Directive 8140/8570, in the U.K. by the GCHQ, and a variety of other authoritative bodies that influence the entire profession. EC-Council provides internationally recognized cybersecurity programs and services to the largest global businesses.
First Online Course
The first online course published on the Alison platform by CODERED is "Hands-On Android Security," which emphasizes on Android penetration and how to analyze existing Android apps.
The course focuses on the practical aspects of penetration testing, starting with the core concepts of the Android operating system, hardware security components, and native applications. Besides, users can learn about vulnerabilities and test their work to fully secure their Android environment. The course takes approximately 4-5 hours to complete.
EC-Council will certify users on successful completion of the Hands-On Android Security course.  The course will help users to:
Analyze Android Application
Define Android Device
Explain Android architecture and data structure
Distinguish between mobile security threats and risks
Evaluate attacks on Android devices
Outline new hacking tools and techniques
Since Alison is one of the free learning platforms for education and skills training, the partnership will help individuals study anywhere, at any time, and at any subject level. The other online courses from Alison and CODERED partnership include:
Black Hat Python
Python for Pentesters
Identity and Access Management
Secure Full Stack MEAN Stack Developer
"With almost three-quarters of smartphones being Android devices, compared to 26% on IOS devices, this course will be a welcome learning resource for the Android developer community. It covers the tools and software needed to test and protect apps from hackers," Alison said. 
To know more about CODERED, click here.

Take the course here.