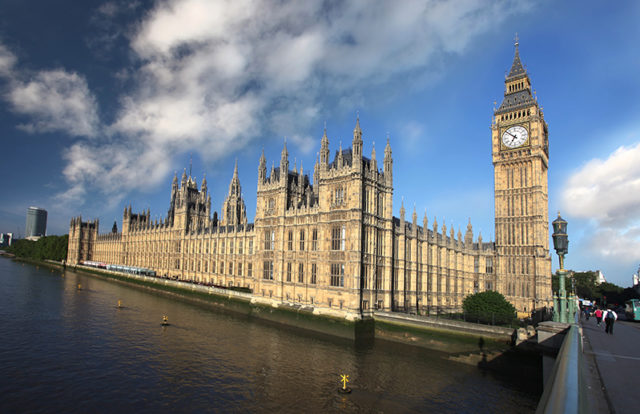 It was recently reported that the U.K.'s cybersecurity market is currently worth £8.3 billion (approximately US$10.8 billion), witnessing an annual increase in revenue in the cybersecurity sector by 46 percent. The sector also received more than £348 million (approximately US$452.4 million) of investment compared to the previous year. However, cyberattacks continue to be the top concern for U.K. enterprises.
A survey by PricewaterhouseCoopers (PwC) pointed out that nearly 79 percent of CEOs fear skills shortages and cyberattacks as some of the biggest threat to their enterprises. The report, which surveyed 1,600 CEOs in 83 countries, also stressed that 75 percent of respondents were worried about the speed of technological change as another major challenge.
According to the report, most CEOs were really concerned about the increasing level of sophistication of cyberattacks. In half the cases, the CEOs themselves deleted their social media apps fearing cyberattacks against them or their company.
"Technology can help businesses upskill at scale. And by improving skills, they can tackle the other major challenges they are most concerned about, such as cyber threats and the climate change," Kevin Ellis, Chairman and Senior Partner at PwC UK, said in the report. "So, while uncertainty is the watchword for CEOs everywhere, there are also significant opportunities for those that can successfully navigate the uncertainty."
The study also pointed out that there is a public fear over data privacy, data regulations, vulnerabilities in supply chains and cybersecurity skill gaps, which are also the key issues driving CEOs in their cybersecurity strategies.
Companies are not Cyber Insured
A study by Gallagher, which surveyed nearly 1000 businesses, revealed that even though cyberattacks are the biggest concern for U.K. enterprises, several companies do not have cyber insurance to cover attacks and mitigation. The survey indicated that only 18 percent of U.K.-based companies had standalone cyber insurance policies due to a popular belief that traditional insurance alone will suffice even for cyberattacks.
The scenario has not changed much in the last two years as well. In an earlier survey, NTT Security also suggested that nearly two-thirds of British organizations are not insured for cyber incidents. According to the study, less than a third (29 percent) of firms have dedicated cybersecurity insurance in place. Among them, six percent said their insurance covers only for information security breaches, while 11 percent covered data loss alone. This was despite the fact that 81 percent of the respondents felt that it is important for their organizations to be cyber insured.