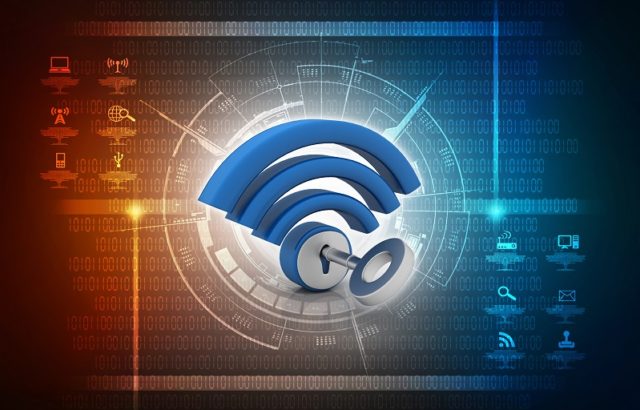 The Wi-Fi router has become the most important gadget in every household as most employees are currently working from home. Remote workers require endpoint devices such as a laptop/desktop, tablet, and smartphone that need an internet connection. Several experts warned that the proliferation of connected devices and unpatched vulnerabilities in them might create a security blind spot for cybercriminals to compromise other devices like smart security webcams, smart TV,  or a smart home, that are linked to the same Wi-Fi network.
By Rudra Srinivas, Feature Writer, CISO MAG
Securing your home Wi-Fi network is essential when it comes to protecting your data against cyberattacks. Here are some ways to secure your home network:
1. Use VPN
A VPN (Virtual Private Network) helps improve data privacy and security on the internet. VPNs provide a secure connection for users when joining another network online. It also changes your IP address and location, making your browsing activity safe and private from threat actors. With a VPN connection, remote employees can connect to their corporate networks securely with end-to-end encryption enabled. Even if hackers penetrate your network, they still cannot access your data in transit or compromise your Wi-Fi router with when a VPN is used.
2. Use an Arbitrary Password
According to a  study, three-quarters of millennials in America use the same password on more than ten devices, apps, and other social media accounts. It also stated that most of them were using the same password in over 50 different places.
Every router comes with a default username and password for installation purposes. If you continue to use the wireless network without changing its default credentials, it will be easy for attackers to guess your login details, if they know the router manufacturer. Make sure you have a strong and complex Wi-Fi password which is difficult to guess. It is also recommended to change the Wi-Fi password on a regular basis. Using a passphrase rather than a password will give you maximum security for your network, however, make sure the passphrase you choose is easy-to-remember and complex as well.
3. Stay Updated
Wi-Fi routers run on low-level software called firmware that controls the router operations. Like any other software, a router's firmware might contain vulnerabilities and could be exploited. Updating your router's software regularly will help apply security patches and protect against known vulnerabilities. Some modern routers update their software automatically, and some routers don't —  but irrespective of the model, it is always recommended to update the firmware to secure home networks.
4. Hide Your SSID
An SSID (Service Set Identifier) is a series of characters that uniquely names your network. It allows the users to connect to the desired network from multiple networks available in a particular area.
If attackers know the type of router you have, they may try to exploit the known vulnerabilities to break into your network. So it's a bad idea to have your router brand included in the SSID. Changing your Wi-Fi network's default name makes it difficult for threat actors to find out the name of the router manufacturer, and determine the default password. Including your name in the your Wi-Fi network as in "Mike's Wi-Fi" is not recommended, as you do not want hackers to know your name. Disclosing your personal information on a network name may expose you to identity theft or brute force attacks.
5. Enable Firewall
Most Wi-Fi routers come with built-in firewalls that secure your Wi-Fi connection from network attacks. However, they are often disabled by the manufacturer while shipping. So, make sure your router's firewall is enabled to add an extra layer of protection against malicious actors. Install a good firewall, if your router does not have one. Regularly crosscheck which devices are linked to your home network to make sure they too have a protection tool installed.
Wrap-Up
Cybercriminals are using advanced hacking tools and techniques to break into users' networks/devices to steal sensitive information. It is our responsibility to secure our personal devices, endpoint devices and networks, in turn securing corporate networks from online intruders.
About the Author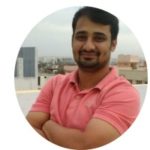 Rudra Srinivas is a Feature Writer and part of the editorial team at CISO MAG. He writes news and feature stories on cybersecurity trends.