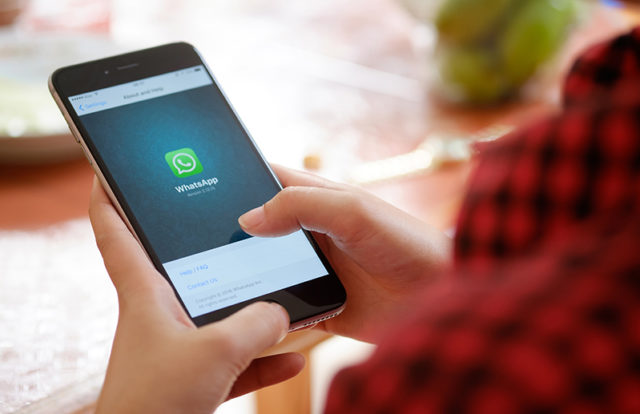 WhatsApp has recently been in a slew of legal battles in India over its latest privacy policy changes. However, it has now been served a 7-day ultimatum by the Indian government for a complete roll back of all the new privacy policy changes which came into effect on May 15. Failing to do so, the Ministry of Electronics and Information Technology (MeitY) has warned of legal action against all the clauses deemed inappropriate by them.
WhatsApp India Privacy Policy Row
WhatsApp has been previously asked to reconsider its privacy policy changes by the Indian government. In January this year, the Indian government deemed the new privacy policy changes as "discriminatory" because the same policy in the European Union (EU), was made optional to its users owing to the GDPR regulations. Since India still does not have a formal data privacy law in the country (it is currently in the works and will be introduced in the parliament's coming session), MeitY had requested WhatsApp to withdraw the policy and respect the "right to privacy" and consent of Indian users. However, WhatsApp did not completely dissolve the enforcement of the new privacy policy which was supposed to come into effect on February 8, 2021; instead, it just deferred it by three months to May 15.
In April, the MeitY filed an affidavit in the Delhi high court stating WhatsApp's privacy policy violated the Information Technology Rules of 2011 on five counts. They were:
It fails to specify the types of sensitive user data being collected.
It fails to notify users of such collection.
It does not let them review or amend the information.
It does not allow the withdrawal of consent later.
It fails to provide any guarantee against non-disclosure to third parties.
In response to the Affidavit, WhatsApp told the Delhi high court that it was conforming with the current Indian IT laws and rules in place and respected users' privacy for which it has already taken steps such as end-to-end chat data encryption. Additionally, to make its point clearer, it presented another affidavit which names other popular applications in the country like Zomato, Ola, BigBasket, Truecaller, and the government's own COVID tracking app, Aarogya Setu, which have similar privacy policies.
In response to the petition, Justice Sanjeev Sachdeva had earlier told MeitY that, "It is a private app. Don't join it. It is a voluntary thing, don't accept it. Use some other app." Pointing at other apps like Google Maps, Justice Sachdeva added that even others do it and "you would be surprised as to what all you are consenting to."
Going by this philosophy of "If you want it, you use it," a few days back, the company again informed the Delhi high court that it has rolled out the policy on May 15 as decided but it was "not forcing users to accept the new updates in the privacy policy." It clearly stated that it would not delete the accounts of users who have refrained from accepting the changes for now. However, this does not seem to be enough and the ministry has finally given a countdown of seven days before it initiates legal action as deemed appropriate. There is widespread speculation (on social media and in WhatsApp message forwards) that users who do not accept the new privacy policy may not be able to access all the features of WhatsApp. But this is yet to be confirmed.
Related News:

WhatsApp vs Signal vs Telegram: Which is More Viable and Secure?

---

Indian Government Asks WhatsApp to Withdraw its "Discriminatory" Policy