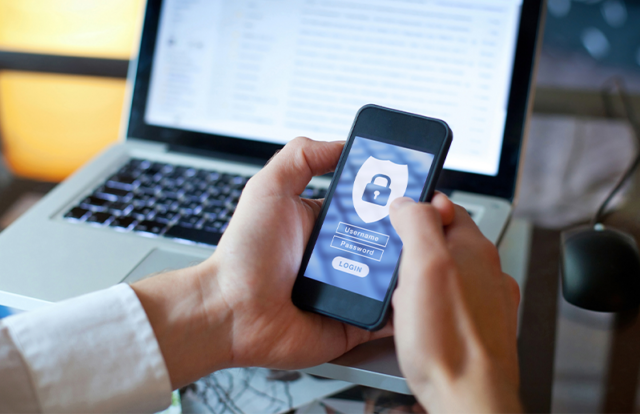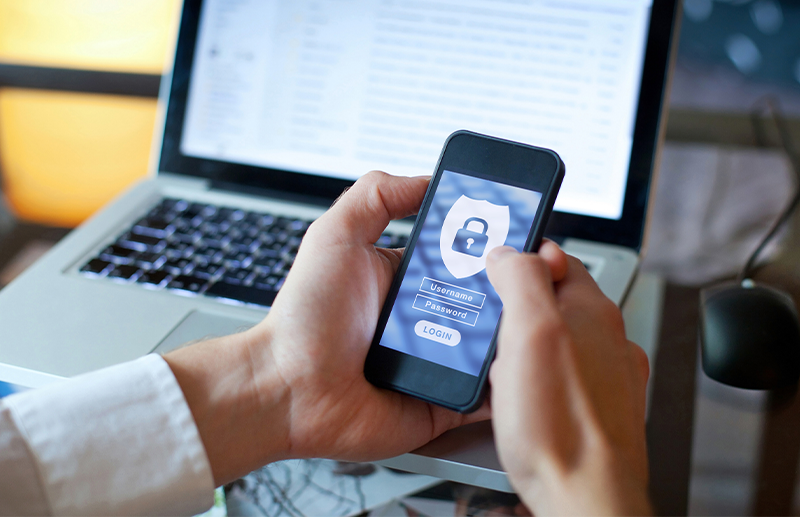 The emerging and advanced technologies in the digital age create new security challenges for cybersecurity specialists. The application security vulnerability is the latest threat in an organization's ever-growing challenges amidst other cyber threats. No industry sector is safe from web application security breaches. Only an experienced professional with web application security training can deal with the specific security issues surrounding websites, web applications, and web services such as APIs.
See also: EC-Council Launches a Specialized Web Application Hacking and Security Certification
Web application security is a concern that stems from the changing business norms that pushed people to adopt a work-from-home framework due to the ongoing pandemic. This blog will identify the critical issues associated with application security and what it would take for organizations to overcome this threat.
What is Web Application Security? 
Web application security includes a multitude of techniques and strategies to secure web browsers and applications. These strategies safeguard an organization's digital assets, such as websites, mobile applications, payment systems, etc., against cyber threats. Most web application security threats occur due to the existing vulnerabilities. Cybercriminals use website vulnerability scanners to exploit the weaknesses and vulnerabilities in the applications to steal client data for personal gain.
The most common targets for web application attacks are content management systems, Database admin tools, and SaaS Applications. These applications are of high value, and a single attack can cause unprecedented damage like:
Loss of source code increasing the chances of data manipulation. Source codes are often sold in the black market to buyers who want to create high-value applications but on a lower budget.
Loss of classified information can create issues like ransom demands or identity thefts.
Failure to secure web applications can spell trouble for organizations' effective operation. Without robust security measures, they stand at the risk of being attacked by malicious actors. Apart from financial and reputational damage, it can also result in lawsuits and breaches of compliance charges.
Therefore, preventing a web application attack is only possible if you have an experienced application security penetration tester in your security team. It is also essential to get the latest web application security tools to ensure safety against any security incidents. Web application security testers analyze the security flaws and vulnerability issues to provide solutions to the mitigation of these threats. Organizations should also ensure certain practices to avoid such breaches.
Next, we look at why the protection of your web applications is important.
Web Application Security – A Rising Concern    
Most web application attacks are unpredictable. The COVID-19 outbreak is a significant contributor to the unprecedented rise in such attacks. The pandemic-induced lockdown pushed companies to adopt a remote work framework which became the new norm gradually. Vulnerabilities in web applications raise significant security concerns, which can escalate into a full-scale attack if neglected. Recently, a cyberattack on T-Mobile led to a massive breach of data on millions of customers. The stolen data is being actively sold in the market.
The attack is an example of what happens when organizations do not invest in web application security solutions on time—no wonder the demand for experienced web application penetration testers is increasing gradually.
So, how can one take proactive steps in minimizing web applications attacks? Here are a few methods one can take for mitigating the risks of web application attacks.
Tips to Prevent Web Application Attacks   
Experienced cybercriminals can find security flaws even in the most robust systems. However, you can always take effective measures to mitigate the risks as much as possible. There are some critical steps involved in mitigating web application attacks. More delays for malicious actors mean that the good guys by your side will identify the issue and close it in no time.
Here are some important tips that will prove effective in blocking a cyberattack:
1. Encrypt Connection Through Https 
Encrypting a web server is essential as companies move to digitalize their processes. This step does not even need some high-level technical expertise or expensive web application security solutions. However, many organizations fail to incorporate this in their security strategies. Attackers often take advantage of unencrypted HTTP (Hypertext Transfer Protocol) requests and forge duplicate signatures to confuse the users. If you are not doing this, make sure to start encrypting all connections between your user's web browser and your webserver.
These issues can be avoided through HTTPS encryption. HTTPS makes it safe to transfer data between the user and the server, thus eliminating the most common occurrences of data compromise.
2. WAF – Web Application Firewall 
WAFs are a combination of different hardware and software elements that effectively block a web application security threat. It is used to protect web applications against malicious activities. WAF is one of the highly sought-after web application security solutions in the market today.
A firewall web application would place a filtration barrier between the targeted server and the attacker. The WAF signature pools also go through continuous updates through which the tools and the user identifies the bad actors.
3. Manual Information Gathering
A web application penetration tester doesn't rely on automated tools solely. These professionals take additional steps for manual application review, entry point identification, and code analysis. One can conduct elaborate web application security testing to learn more about minor vulnerabilities that a tool may ignore, resulting in a breach.
4. DDoS Mitigation  
DDoS attacks are a significant cause of worry for cybersecurity teams because the attack patterns are highly unpredictable. A web application penetration tester would take the necessary steps to identify suspicious user behavior and prevent further damage through timely action. DDoS mitigation should be a priority for web application security because it ensures trust between users and servers.
Benefits of Web Application Security in 2021-22  
Web application security is important due to five major reasons:
Rectitude: Unique security mechanisms readily identify the authenticity of the data.
Authentication: It provides the user with a unique identification that ensures the safety of their data.
Authorization: The users are allowed to make changes to their data through valid credentials.
Confidentiality: It establishes trust between the user and the server by making data only accessible to those who have authorized access.
Availability: Confirms quick information exchange between all parties on time, without delay.
Web application penetration testers responsible for strengthening the security measures consider every possible scenario of a cyberattack and how they should act. Their training empowers them to think like a cybercriminal and produce a quick and effective solution on time. Make sure that you determine the goals of application security in advance. It will ensure that your cybersecurity team is aware of the primary threats and priorities.
Additionally, when hiring a web application penetration tester, ensure they have credible certifications. A certification like EC-Council's Web Application Hacking and Security Training would revolutionize the status of cybersecurity and vulnerability assessment for your company.
Enhance Safety with Web Application Hacking and Security Training Certification  
EC-Council's Web Application Hacking and Security Training Certification specializes in ethical hackers who wish to add a specific niche to their existing skills. The program doesn't only focus on web application vulnerabilities through automated tools and techniques, but it goes beyond the conventional cybersecurity programs to enable your workforce to learn, hack, test, and secure web applications.
The course is designed in the style of capture-the-flag challenges. But unlike these competitions, the challenger finds the freedom to follow an instructor as they progress in the leaderboard. The course design and layout cover all the vital web application security best practices. The certification will prove ideal for every aspiring web application penetration tester as well as organizations looking for new ways to strengthen their cybersecurity teams.
---
People Also Ask
1. Who is responsible for web application security?
Web application security is managed by a non-profit OSWAP foundation. The foundation identifies the common web application security threats and lists them in its database. It is used by security analysts, cybersecurity officers, and tools to update their practices and look for new threats in a more elaborate way.
2. Who can learn web application penetration testing?
Web application penetration testing is for ethical hacking and entry-level cybersecurity officers who plan to transition into a niche job profile by learning a specialized skillset.