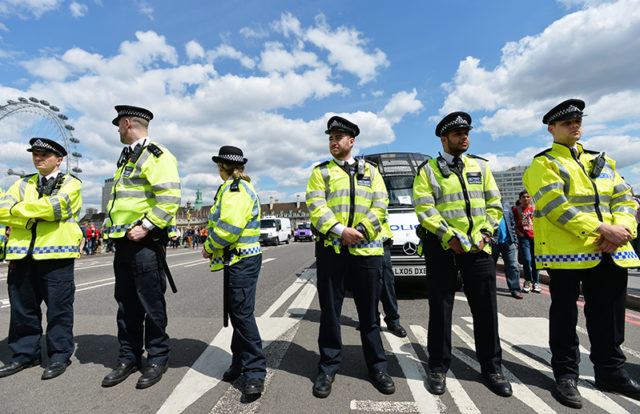 Article Contributed by Firebrand Training
In the United Kingdom, cyber crime is reported every 10 minutes, the Office for National Statistics revealed. As technologies used by cyber criminals outpace traditional law enforcement, it can be impossible to effectively prosecute criminals.
Cybercrime can be near impossible for a traditional police force to tackle. That's why police officers across the country are receiving specialist cybersecurity training. They're becoming ethical hackers.
To respond to the rise in cybercrime, 80% of police across the UK are now training their officers to become hackers by taking cybersecurity training, including renowned penetration testing and ethical hacking certifications.
Cybersecurity skills for frontline policing
Devices are regularly discovered at crime scenes that must be dealt with quickly by frontline police. Without the skills needed to assess and triage these devices, critical evidence is lost or 'dead-boxed' – stuck for months in a lengthy evidence process.
"Back in the day the officers would just turn up, pull the electric supply out of the computer, bag it, tag it and wait for the forensic investigation. This could take months before they retrieved meaningful information from the system," adds Phil Chapman, Lead Cybersecurity Instructor at Firebrand Training.
For the frontline police investigating cybercrime – or any conventional crime scene which may contain digital devices – speed is key. Every second a computer is left unattended, it loses data stored in its memory cache. This cache could contain activity logs and internet history, potentially crucial evidence for prosecuting a criminal.
The process – which can take between two and 30 minutes – doesn't require advanced hacking tools. The police at the scene simply need the knowledge and skills to access the data quickly. Once the cache is secured, police can image the devices to create identical bit-by-bit copies. These replicas can then be used to preserve evidence which would otherwise have been lost.
"It's a case of learning the practical skills that we can utilise – no different to a finding a gun at a crime scene that we can make safe from the public and attribute to the criminal," said DC Steve Mersh when interviewed on the BBC.
Learning to hack
UK law enforcement is gaining cybersecurity skills on courses designed to incorporate -+popular cybersecurity qualifications. Every week police arrive at centres across the UK to receive cutting-edge cybersecurity training from veterans usually responsible for training 'ethical hackers' and 'penetration testers' across the globe.
Training covers all aspects of information security, from hacking to encryption and cryptography. Police also get to grips with the entire hacking lifecycle, from information gathering to track-covering. Their curriculum even culminates in achieving recognised cyber security certifications, like the Certified Ethical Hacker.
To prove their skills, police are also put through time-sensitive, real-life simulated cyber crime scene investigations.
When interviewed on BBC Breakfast News, DC Steve Mersh said: "It's a case of learning the practical skills that we can utilise, no different to a finding a gun at a crime scene that we can make safe from the public and attribute to the criminal."
The future of law enforcement
"It's what I see as the future of policing and although people don't see it as the norm now, I think that it most certainly will be," says DC Charlie Hare.
With rising rates of cybercrime globally, skills taught in these training programmes will eventually become mainstay training for every UK law enforcement officer – whatever their role.
As new threats emerge, there's now an increased interest in Open Source Intelligence, Digital Currency and The Dark Web's marketplaces. Clearly, law enforcement cannot stop learning.