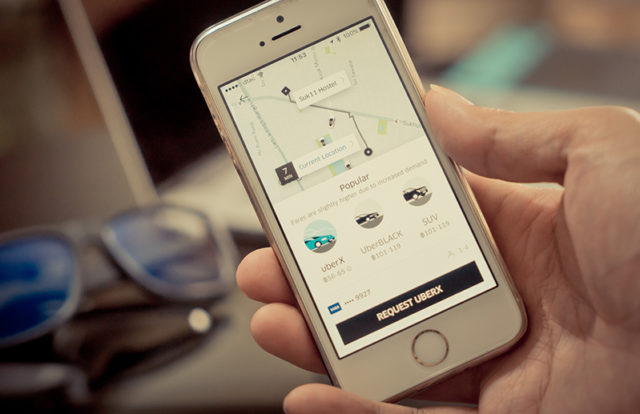 Two days after it was discovered that Uber paid hackers $100,000 to keep a massive data breach a secret, it has been reported that ride-service provider investors are enabled to sell their shares to SoftBank Group Corp. Reuters reported that a stock sale advertisement appeared in the New York Times, allowing the investors to sell their shares to the Japanese investor.
In October 2017, Uber had announced a preliminary deal for the SoftBank investment. After the hacking scandal, Softbank is yet to make a final decision on whether to renegotiate with Uber as it may seek better terms on the proposed multi-billion-dollar investment, Reuters reported.
Uber has been reportedly in talks with SoftBank Group for fresh investment worth up to $10 billion. On November 12, 2017, Uber had given a statement saying "we've entered into an agreement with a consortium led by SoftBank and Dragoneer on a potential investment."
Rajeev Misra, CEO of SoftBank's $93 billion tech investment fund, told Bloomberg that the company could walk away if Uber shareholders demand too much. "By no means is our investment decided. We are interested in Uber but the final deal will depend on the tender price and a minimum percentage shareholding for SoftBank", he had said.
On November 21, 2017, Uber acknowledged that the personal information of about 57 million accounts was compromised in a hack that took place in October 2016. Immediately after learning about the data breach incident, the company fired its chief security officer Joe Sullivan and deputy Craig Clark for concealing the incident.
However, the former CEO of Uber Travis Kalanick, who still remains a significant shareholder, came to know about the breach within a month in November 2016, but he reportedly chose not to share the incident with fellow board members.
Saying that Uber will learn from its mistakes, Dara Khosrowshahi, the present Uber CEO revealed in a blog post that "the stolen information included names, email addresses and mobile phone numbers of Uber users around the world, and the names and license numbers of 600,000 U.S. drivers."
Khosrowshahi said that his company has hired Mandiant, a cybersecurity firm owned by FireEye, to investigate the hacking incident.