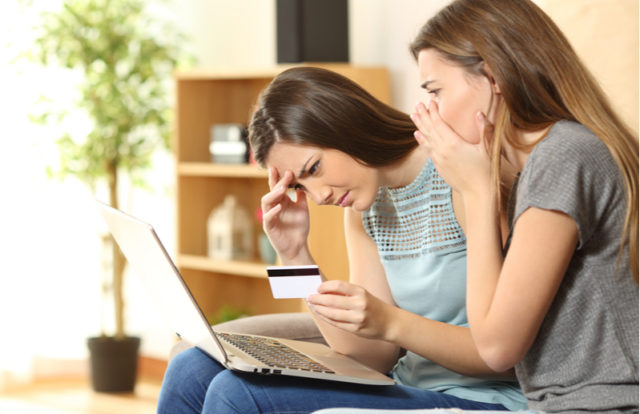 Despite the awareness on increased risks and scams in the e-commerce sector, customers still plan to shop more online with a whopping 36% of Americans stating that they are hitting the digital links. According to a survey from McAfee, 60% of consumers felt that cyber scams become more prevalent during the holiday season. In its survey report, "2020 Holiday Season: State of Today's Digital e-Shopper", McAfee revealed that online shopping activity increased, with 49% stating they are buying more from virtual stores since the onset of COVID-19. Nearly, 18% of consumers are even shopping online daily, while 34% shop online 3-5 days a week.
McAfee said that it noticed over 419 cyberthreats per minute in Q2 2020, which is a surge of 12% compared to the previous year. While 79% of those respondents above the age of 65 believe there is a greater cyber risk due to COVID-19 than less (70%) of respondents between the age of 18-24 said the same. 27% of respondents between the ages 18 to 24 check if emails or text messages on discounts and deals sent to them are authentic.
In addition, McAfee stated that the National Retail Federation (NRF) reported 54% of consumers wish to receive gift cards this holiday season. The survey proved that 35% of respondents plan to fulfill this request by purchasing more online gift cards this year.
Judith Bitterli, VP of Consumer Marketing, said, "Many are wondering what this year's holiday season will look like as consumer shopping behaviors continue to evolve and adapt to the challenges faced throughout 2020. With results showing the growing prevalence of online shopping, consumers need to be aware of how cybercriminals are looking to take advantage and take the necessary steps to protect themselves- and their loved ones- this holiday season." 
How to Shop Safe Online
In order to stay safe while shopping online, McAfee advises:
Employ multi-factor authentication to double check the authenticity of digital users and add an additional layer of security to protect personal data and information.
Browse with caution and be vigilant on what you are clicking, as it may be a malware or phishing links.
Related Story: Ask Yourself These 4 Questions Before Shopping Online