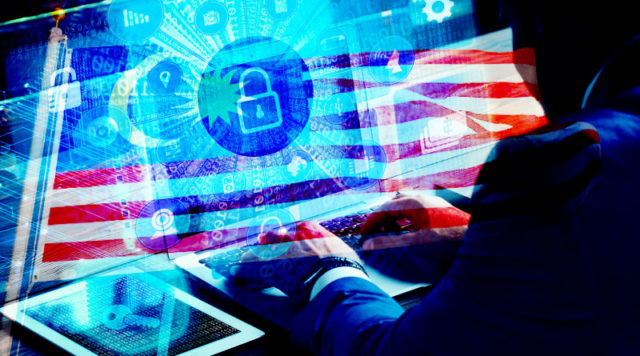 A proposed cyber security bill in the Malaysian parliament seeks to regulate not only current cyber crimes, but also lay the groundwork to deal with coming threats. According to Communications and Multimedia Minister Salleh Said Keruak, who is a member of the National Security Council (NSC), the bill will focus on cyber security issues posed by extremist groups that use the Internet to recruit members and organize political activity.
The NSC's National Cyber Security Agency (NSCA) will be in charge of shepherding the bill through Parliament, which will be in session from July 24 to August 10. The NSCA was created in 2016 and uses a variety of existing laws — including the Communication and Multimedia Act of 1998, the Defamation Act of 1957, and the Sedition Act of 1948 — to fight cyber threats.
Though the contents of the bill have not been made public, Deputy Prime Minister Ahmad Zahid Hamidi has publicly stated that it would focus on giving authorities the ability to hamper recruitment drives and interfere with the online fundraising of extremist groups, as well as design preventive measures regarding money laundering and online gambling.
Dr. P. Sundramoorthy, a criminologist at University of Science, Malaysia, said he hoped the bill would be broad in its approach to cyber crime, including creating the analytical and technical abilities to enforce the bill's provisions. He cited studies indicating that only one in seven cyber crimes are actually reported, which makes it difficult to accurately model which types of cyber crimes are on the rise.
But it is clear that cyber crimes are on the rise. Senior Vice-Chairman Tan Sri Lee Lam Thye of the Malaysia Crime Prevention Foundation cites statistics showing 2,428 cyber crimes reported from January to April of 2017, while online fraud cases in 2016 had risen by 20 percent over 2015 levels. Lee also noted that the government should step up its cooperation with regional and world agencies that are committed to enhancing cyber security.
The bill has the full support of Chief Executive Officer Amirudin Abdul Wahab of CyberSecurity Malaysia, who promises full technical support to governmental agencies that are engaged in protecting the nation from cyber attacks and warfare.