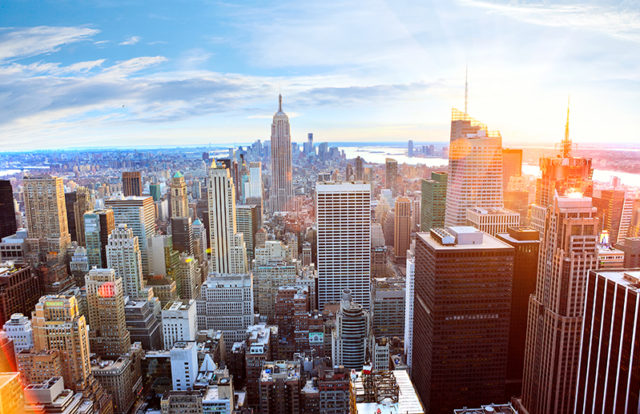 NYCEDC (New York City Economic Development Corporation) recently unveiled the plans to make New York City a cybersecurity powerhouse. The plans will be implemented under NYCEDC's Cyber NYC program that envisions of making the city a global leader in the domain and creating 10,000 jobs within five years.
The entire initiative will cost around $100 million. New York City will invest $30 million and the rest would be raised through private funding. The robust initiative will include establishing a Chelsea-Based Global Cyber Center, a SoHo-Based Innovation Hub, a Facebook-CUNY Master's Program, a Virtual Apprenticeship Program, and a Cyber Boot Camp for Underserved New Yorkers, Among Other Initiatives.
"New York City needs to be ambitious about cybersecurity because our future depends on it. Cyber NYC will fuel the next generation of cybersecurity innovation and talent, leveraging one of the world's greatest threats to create a major economic anchor and up to 10,000 quality middle-class jobs," said NYCEDC President and CEO James Patchett. "We've convened a world-class roster of partners to help us execute on this essential plan, which will help protect the industries and people that make this city the economic powerhouse that it is today."
NYCEDC has selected corporate innovation expert SOSA to establish the Global Cyber Center whereas Israeli venture capital fund Jerusalem Venture Partners (JVP) will Hub.NYC, city's first international cybersecurity investment hub. Academic institutions such as Columbia University, New York University, Cornell University, and City University of New York will also be involved in other initiatives.
"We're convinced that New York City, the world capital of finance and media, will soon emerge as the new global hub for cybersecurity," said Erel Margalit, Founder, and Chairman of JVP. "If the West Coast is the U.S technology hub, New York can become the international technology Hub in close partnership with Israel and the international community to build the next generation of cybersecurity companies to counter the new threats."