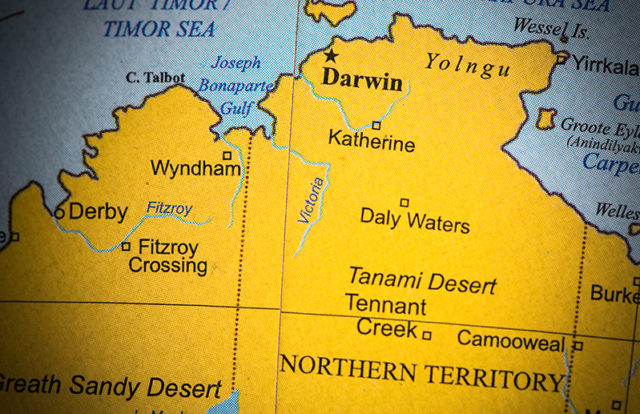 The Northern Territory (NT) in Australia will be setting up a cybersecurity operations center which will serve as a centralized base for cyber analysts, engineers and forensic specialist staff to collaborate and respond to cyber incidents in real-time. NT will spend $1.5 million to establish the office. "The Territory Labor Government is strengthening the NT Government's cybersecurity capability with a $1.5 million investment over three years as part of Budget 2018. The funding is in response to the escalating cyber threat environment and supporting the new NT Government Cyber Security Governance Framework," stated a release.
The Office of Digital Government will "advance government's digital initiatives and address ICT strategy, design and direction at the enterprise level," budget documents state. It will be under the purview of Department of Corporate and Information Services. As part of the creation of the agency, government's digital team has been shifted from the Department of the Chief Minister to DCIS.
"$1.5 million will be invested over the next three years and $850,000 ongoing to strengthen cyber security protection," said Treasurer, Nicole Manison. "Every single Territorian, no matter where they live, deserves to be and feel safe, to have access to high-quality services."
The government is moving has earmarked $12.4 million on a developing a technology platform to manage its infrastructure assets.  "The Territory Labor Government is investing in cyber protection to ensure sensitive citizen data is protected and government services are not disrupted through cyber-crime. This investment will enhance security controls to government's ICT network, establish a Cyber Security Operations Centre and improve cyber security awareness across government and the community," Manison said. "With cyber-crime and attacks an ever present threat to our privacy, security and financial bottom-line, cyber security is now one of the most critical strategic issues for organisations globally. While digital connectivity is vital for government's business, the escalating threat of cyber intrusion, with the potential to compromise or steal information or disrupt services, presents a significant and increasing business risk."
The key focus of the agency will be on risk mitigation, as well as making Territorians cybersecurity aware and vigilant. Several sensitizations programs are in the pipeline to address several vulnerable user groups. "While the key focus is risk mitigation, preventing successful cyber-attacks requires a community of cyber-aware, vigilant users. To this end, cyber security awareness programs will be contemporised, digitised and expanded both within government and to broader audiences, including vulnerable user groups such as seniors and Aboriginal Territorians, along with community sectors that may not realise their risks such as youth and local small businesses," Manison concluded.