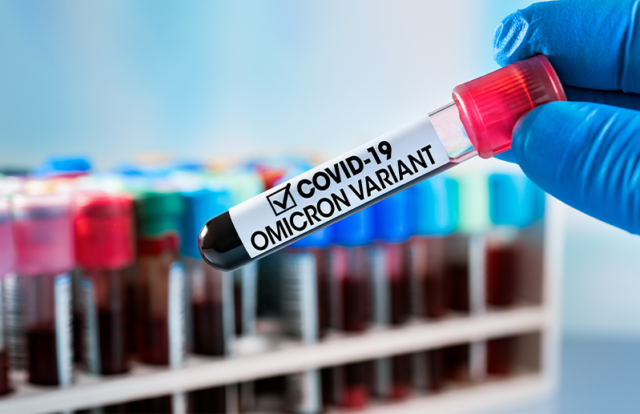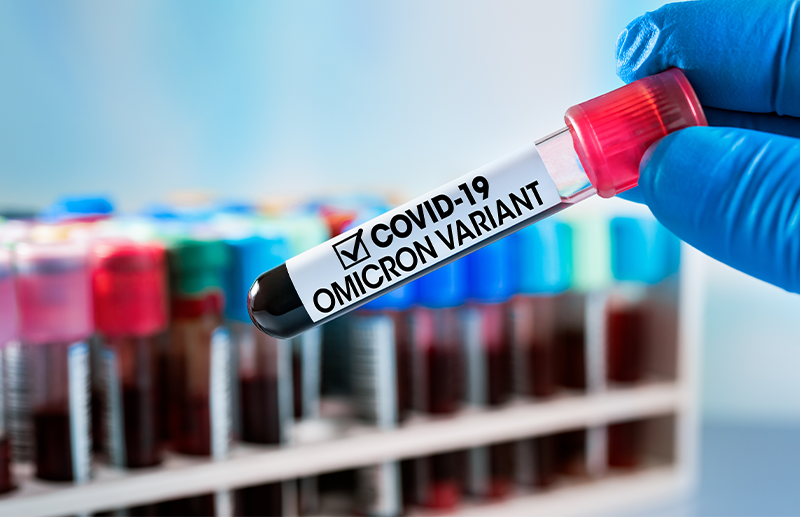 Just when the world is trying to come to terms with the challenges unleashed by the COVID-19 virus, we have another variant, Omicron.  Threat actors are already eyeing the new variant to trick victims into phishing.
The National Health Service (NHS) U.K. has issued a warning through its Twitter handle requesting the citizens to not fall prey to an email warranting "PCR testing" for the Omicron variant.
⚠️ Beware of fake NHS emails asking you to order 'an Omicron PCR test'.

We never ask for bank details, so please be aware of suspicious emails or text messages.

Find out more about scam emails, texts and phone calls from @NCSC ⬇️https://t.co/DV13iO0Hyi

— NHS (@NHSU.K.) November 30, 2021
The residents of the U.K. have been receiving fake emails, pretending to be from NHS, asking individuals to order their PCR test. The malicious link, if accessed, also steers the individual to a fake NHS website. The user is asked to fill in all the personal details and bank details to purchase the test. All the credentials get saved, and the criminals sit on a goldmine.
Since November and December are festive seasons across the globe, people are a tad less vigilant and become easy targets for threat actors. Since last year, we have been inundated with news related to scams and frauds in the name of COVID-19. What followed was a significant change in the threat landscape, and the health sector continues to be amongst the most targeted by cybercriminals.
The COVID-19 related scams and fraud took a back seat in the second half of 2021, as malware and ransomware attacks made their presence felt in the consumer sector and critical infrastructure industries.
However, Omicron as offered renewed opportunity for scamsters.
From the U.K. to the World
It is not far when similar attacks will be reported from other parts of the world. Numerous government and health care authorities have been issuing alerts to safeguard individuals from COVID-19 related scams, and the number of victims falling prey continues to move northwards.
The U.S. Department of Health and Human Services Office of Inspector General has alerted the public and shared measures to protect themselves from these fraudulent offers and schemes:
Do not buy fake vaccine cards, do not make your own vaccine cards, and do not fill-in blank vaccination record cards with false information.
As volunteers go door-to-door to inform communities across the country about COVID-19 vaccines, be sure to protect yourself from criminals who are seeking to commit fraud. Do not provide personal, medical, or financial details to anyone in exchange for vaccine information and obtain vaccinations from trusted providers.
Offers to purchase COVID-19 vaccination cards are scams. Valid proof of COVID-19 vaccination can only be provided to individuals by legitimate providers administering vaccines.
Be cautious of COVID-19 survey scams. Do not give your personal, medical, or financial information to anyone claiming to offer money or gifts in exchange for your participation in a COVID-19 vaccine survey.
Be mindful of how you dispose of COVID-19 materials such as syringes, vials, vial container boxes, vaccination record cards, and shipment or tracking records. Improper disposal of these items could be used by bad actors to commit fraud.
Photos of COVID-19 vaccination cards should not be shared on social media. Posting content that includes your date of birth, health care details or other personally identifiable information can be used to steal your identity.
Beneficiaries should be cautious of unsolicited requests for their personal, medical, and financial information. Medicare will not call beneficiaries to offer COVID-19 related products, services, or benefit review.
Be suspicious of any unexpected calls or visitors offering COVID-19 tests or supplies. If you receive a suspicious call, hang up immediately.
Do not respond to, or open hyperlinks in, text messages about COVID-19 from unknown individuals.
Ignore offers or advertisements for COVID-19 testing or treatments on social media sites. If you make an appointment for a COVID-19 test online, make sure the location is an official testing site.
Do not give your personal or financial information to anyone claiming to offer HHS grants related to COVID-19.
Be aware of scammers pretending to be COVID-19 contact tracers. Legitimate contact tracers will never ask for your Medicare number, financial information, or attempt to set up a COVID-19 test for you and collect payment information for the test.
If you suspect COVID-19 health care fraud, report it immediately online or call your local authorities.
These measures hold true not only for existing COVID-19 related frauds but to any new variant or rules that apply to COVID-related issues.
If technology has been a boon, we need to bear the brunt. With the barrage of virtual attacks on health care, education, critical services, banking and finance, e-commerce, one ponders if we are making progress or regressing into the dark world.