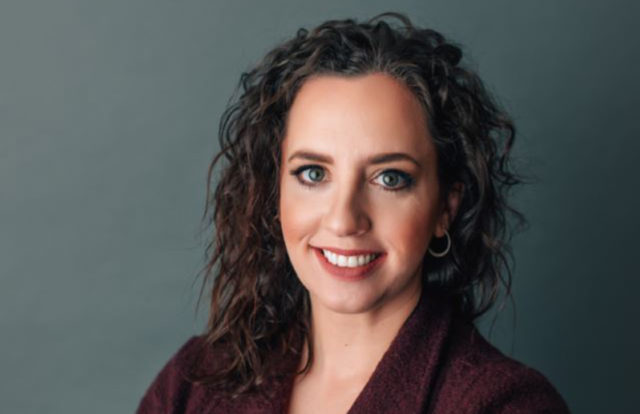 Contributed by Renee Small
Theater major Candice Camp didn't think she had what it took to succeed in a highly technical field. After going back to school to try her hand at getting a network security degree, she is now the leader of the Insider Threat program at GE.
Getting into a technical profession was the farthest thing from Candice's mind when she got a degree in theater. "I was not one that grew up thinking I was great at math or science, so I didn't think of technology career growing up," she admitted.
Working at the theater did expose her to the engineering and technical side of theater production, and after going through a "rough patch" in her twenties she decided to make a career switch. After scouting out several different programs, Candice found IT programs interesting and settled on getting a degree in network security.
"I did have a strong aptitude for it," Candice said, adding that she was attracted to the course because it enabled her to use creative and investigative thinking. She was also excited with the possible future opportunities offered, particularly the opportunity to make a meaningful impact in the future.
Over the years, after getting her network security degree, Candice has since gained experience in various aspects of IT, such as data loss prevention, firewall audits and vulnerability management. She joined GE when it opened a cybersecurity headquarters in her area, and after starting out by building a DLP program she progressed, over time, to her present position of being the leader of the Insider Threat program at GE.
"I've had great luck in having amazing leaders throughout my career," Candice enthuses. Her mentors are both men and women, which gives her different perspectives, and not only mentor her on the technical aspects but also on such aspects as decision making and business executive concerns.
Where mentoring is concerned, Candice notes that GE has a good mentoring program that she has taken advantage of, whether it is to be a mentor to others or to receive mentoring herself. "I have the best circle of women peers," she also remarks, adding that the strongest women she knows are those who would help others.
"The adversary's big and the adversary works together," Candice notes about cybersecurity threats. Working with others outside GE is necessary, as the cybersecurity industry needs to figure out such security issues as a whole to provide better protection.
Most of the members in Candice's present team have backgrounds in both physical and IT security. "We try to get a diverse mix of backgrounds and train each other on their own strengths," she pointed out, adding that, "We do a lot of cross training on the team." The retention rate in her team is high, which makes her life easy. "Transparency with your team is important," she notes. "I feel building a relationship of trust is important for ensuring satisfaction. I can trust my team, they can trust me and that makes our lives easier when we can rely on each other."
Renee Small is the CEO of Cyber Human Capital, a human resources business partner in the field of cybersecurity, and author of Magnetic Hiring: Your Company's Secret Weapon to Attracting Top Cybersecurity Talent.