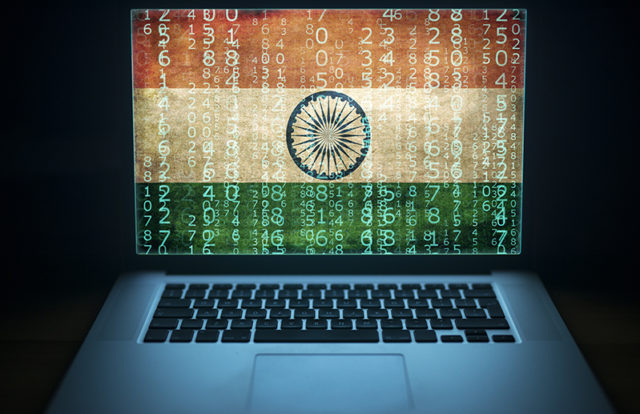 Data Security Council of India (DSCI), today released the "India Cybersecurity Services Landscape – A Global Hub in the Making" report. It was launched by Ajay Sawhney, Secretary, Ministry of Electronics & Information Technology (MeitY) in the presence of Rajendra S Pawar, Chairman, DSCI and Debjani Ghosh, President, NASSCOM.
The report said the Indian Cybersecurity Services Industry is expected to grow from $4.3 billion in FY 2019 to $7.6 billion in 2022. The industry will register an overall CAGR of 21% by 2025 and grow to $13.6 billion. The report has been commissioned through an extensive primary and secondary research of cybersecurity services companies in India and provides Services Market projections from FY 2019 to 2025, putting the spotlight on capabilities, talent, innovation and business strategies.
This growth has been fuelled by the COVID-19 pandemic, with cybersecurity gaining an even higher attention from the Boards and Governments. The global cybersecurity services market is expected to reach $89 billion by 2022, with an overall CAGR of 10%. The report cited Managed Security Services (MSS) and System Integration as the most attractive service lines. Identity and Access Management, Big Data Analytics and Cloud Security are expected to garner high demand.
Cyber Security holds the key as 95% of the IT industry workforce had to work from home during this unprecedented time. NASSCOM and DSCI have been working relentlessly putting ahead the issues of the IT Industry to the government and forging a vital partnership to mitigate the COVID impact and ensure business continuity.
— Ajay Sawhney, Secretary, Ministry of Electronics & IT
The report aims to put spotlight on offerings, current and future market perspectives of Indian cybersecurity service companies and global companies with significant cybersecurity operations conducted from India.
Key trends and findings 
Enterprise spending on cloud security solutions is predicted to increase from
$636 million in 2020 to $1.63 billion in 2023.
There has been a 667% increase in spear-fishing e-mail attacks related to COVID-19, since the end of February 2020.
MSS is the most dominant and fastest growing service line.
Cybersecurity services companies in India are transforming from traditional SOC model to innovative cyber fusion centres and focusing on in-house talent for innovation.
The Indian industry is moving towards holistic offerings to support all aspects of cybersecurity. Technological Innovations are creating new service lines.
The industry is moving from sporadic usage of cybersecurity solutions to a continuous model, which in turn is creating need for cybersecurity services
Security services delivery models are continuously evolving over time, moving towards outcome and value creation based models.
Indian cybersecurity services companies are expanding their global presence because of rising demand for security from within and outside India, coupled with our unique value proposition.
Products and Services ecosystem are the twin pillars of our Cyber Security Industry. The Indian Cybersecurity Services Industry is growing twice as fast as the global market. All challenges come with opportunities, so while COVID is a challenge, it is also a huge opportunity for accelerating the already existing high-level growth in Cyber Security.
— Rajendra S Pawar, Chairman DSCI & Chairman & Co-Founder, NIIT Group
Data Security Council of India (DSCI) is a premier industry body on data protection in India, setup by NASSCOM, committed to making the cyberspace safe, secure and trusted by establishing best practices, standards and initiatives in cyber security and privacy. DSCI brings together governments and their agencies, industry sectors including IT-BPM, BFSI, Telecom, industry associations, data protection authorities and think tanks for public advocacy, thought leadership, capacity building and outreach initiatives.
Rama Vedashree, CEO, DSCI, said, "The Indian Services Industry is playing a seminal role in securing enterprises worldwide from the ever-increasing cyber threats amid the COVID-19 crisis. The cybersecurity services companies are stepping up their competencies across the three facets of People, Process and Technology and this is making them a trusted partner of choice for global enterprises in their digitization journey."
Download the full report here.