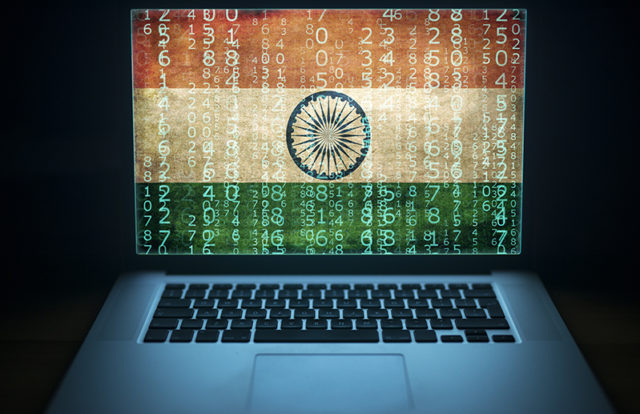 With organizations working remotely, cybersecurity works as a core technology to keep companies secure. The Indian cybersecurity market will witness an increase in the demand for cybersecurity and privacy post the COVID-19 pandemic, according to IANS.
Experts opined that, once the pandemic settles, organizations will focus on digitization, including traditional sectors like education and hospitals. Since companies struggle to integrate cybersecurity in the initial stages, there will be an increase in the demand for cybersecurity professionals in the country.
According to Ajay Sawhney, Secretary, Ministry of Electronics and Information Technology (MeitY), the Indian government has collaborated with DSCI (the Data Security Council of India) to establish a National Center of Excellence that will accelerate innovation in the Indian cybersecurity market.
"Currently, all focus lies on COVID-19 management and innovation challenges are running to help us tackle the pandemic but all this will possibly transform into something larger, and we should never waste a crisis but take it as an opportunity," Sawhney stated.
Rama Vedashree, CEO of DSCI, said, "As India gears up to become a hub for cybersecurity, investment becomes the game-changer to nurture startups. We have seen an uptick in cybersecurity patent filing and grants in India which proves the growing innovation ecosystem in our country. As Big Data, AI, Cloud and other deep tech emerges, cybersecurity serves as a foundational tech across all technologies and for that, we need a spurt in innovation and investment." 
Growth in the Indian Cybersecurity Market
According to a joint study by PwC India and DSCI, the cybersecurity market in India will grow from $1.97 billion in 2019 to $3.05 billion by 2022, at a compound annual growth rate (CAGR) of 15.3%. The study also stated that Banking, Financial Services and Insurance (BFSI), IT, and government are the top three sectors with the largest market share in cybersecurity expenditure in the country.
The study highlighted that cybersecurity products in India will grow at a higher rate. It is believed that data protection and endpoint security tools will grow at a CAGR of 22.2% and 19.1% respectively over three years. DSCI also mentioned that global regulations like GDPR, Health Insurance Portability and Accountability Act (HIPAA), and Health Information Trust Alliance (HITRUST) will continue to have an impact on the Indian cybersecurity market.