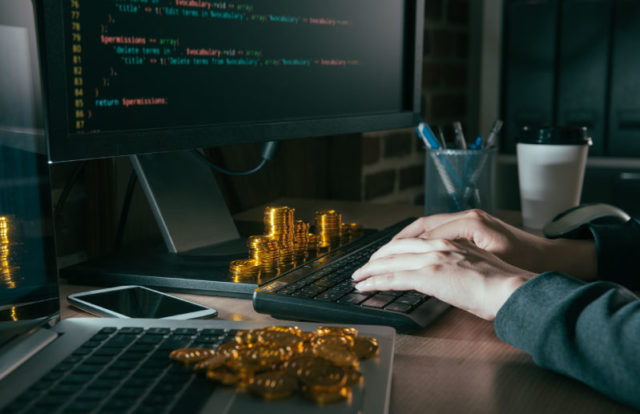 The evolution of cryptocurrencies has attracted cybercriminal groups globally.  Cryptocurrency exchanges and hot wallets continue to become a primary target for threat actors.  The recent victim to join the bandwagon of crypto hacks is the cryptocurrency trading platform BitMart.
In an official statement, the company stated that it had sustained a large-scale security breach that affected its hot wallets on the Ethereum (ETH) blockchain and the Binance smart chain (BSC). The attackers reportedly stole cryptocurrencies worth over $150 million. Hot wallets are connected to the internet and allow crypto owners to store, send, and receive tokens. Crypto hackers often exploit hot wallets to pilfer crypto coins.
Also Read: Scammers Force Victims to Use Crypto ATMs
"The affected ETH hot wallet and BSC hot wallet carry a small percentage of assets on BitMart, and all of our other wallets are secure and unharmed. We are now conducting a thorough security review, and we will post updates as we progress. At this moment, we are temporarily suspending withdrawals until further notice. We beg for your kind understanding and patience in this situation," the statement said.
Estimated Loss of 200 Million
Blockchain security and data analytics firm PeckShield claimed that the estimated loss would be around $200 million.
Total estimated loss: ~200M (~100M on @ethereum and ~96M on @BinanceChain ). (Previously we only counted the loss on @ethereum). And here is the list of affected assets/amounts on @BinanceChain pic.twitter.com/cXXApDFtd7

— PeckShield Inc. (@peckshield) December 5, 2021
Affected Users Will be Compensated
BitMart's Chief Executive Sheldon Xia stated they have completed the initial security checks and identified affected assets. The breach was a result of a stolen private key that had two of its hot wallets compromised. The company has enhanced its platform's security to mitigate further losses. The company stated that it would compensate the affected users.
"BitMart will use our own funding to cover the incident and compensate affected users. We are also talking to multiple project teams to confirm the most reasonable solutions, such as token swaps. No user assets will be harmed. We are now doing our best to retrieve security set-ups and our operation. We need time to make proper arrangements, and your kind understanding during this period will be highly appreciated. In terms of asset deposits and withdrawals, we are confident that deposit and withdrawal functions will gradually begin on December 7, 2021. The detailed timelines will be announced very soon," Xia said in a series of tweets.