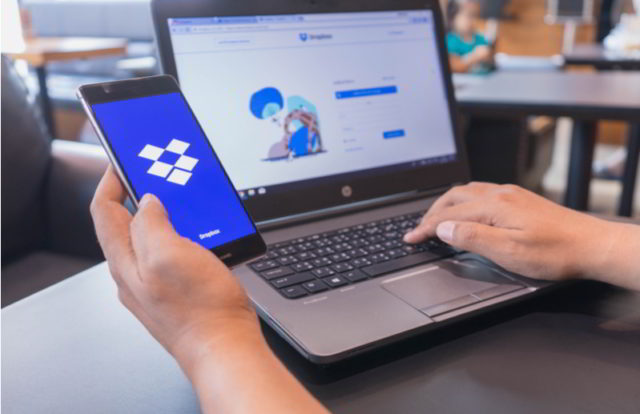 With the lines between work and home blurring due to the ongoing forced remote work, Dropbox has now decided to introduce additional security measures and other features for its premium customers who are stuck at their home desks. The beta version of this update is already released; however, the final version will be rolled out soon in the coming weeks.
Dropbox is traditionally a data and file storage, sharing and collaboration platform which offers solutions for both home and work users. It follows a subscription-based model called the Dropbox Plus, which charges a mere premium of $9.99 per month for 2TB worth storage space.
Based on the type of user, Dropbox Plus has two product offerings – Home and Work – with different features and capabilities. Here are the new security features for the two modules:
For Home Users
Dropbox Passwords: We are quite familiar with the "Remember Password?" option that pops-up on the screen while logging into any website or web applications. If you click "Yes," it simply remembers it and fills it in the next time you visit the same website. Dropbox Passwords does the same thing. It allows a seamless login process for websites and apps by storing their passwords and syncing them across the user's various devices with zero-knowledge encryption (Single Sign-On).
Dropbox Vault: It allows the user to secure and organize documents and permits exclusive emergency access rights only to select friends or family members. Additionally, the Vault has a secure 6-digit PIN over and above the existing security features.
Backup: Now, Dropbox also automatically backs up users' Mac or PC folders to Dropbox for enabling them secure access on-the-go. This feature is also helpful in data restoration in case of data loss due to hardware or OS failure.
For Office Users
HelloSign eSignature: Dropbox acquired HelloSign last year and this feature is proof of their collaborative work. This eSignature has been introduced as an embedded feature and has been set by default for Dropbox. It enables Dropbox users to securely send, sign, and store their confidential documents without leaving Dropbox. This functionality will be available to private beta users shortly and will become available to all users in the next month.
Dropbox App Center: For Dropbox users, connecting to Zoom, Slack, and Google is now just a few clicks away. The App Center is a centralized repository that is currently available to a subset of users in beta with 40+ integrated partners.