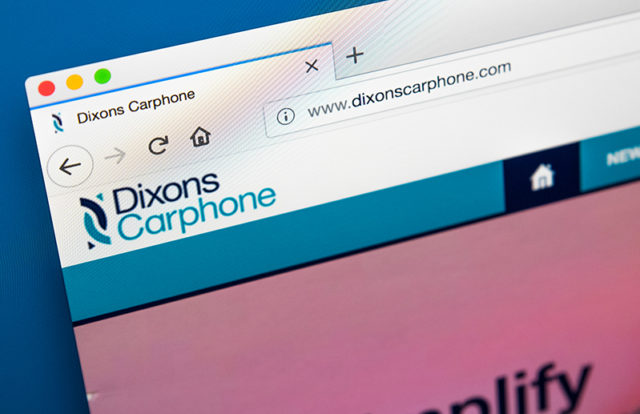 The British Electricals and mobile phone retailer Dixons Carphone recently announced that around 10 million records containing personal data of customers may have been compromised by a cyber attack in 2017.
According to an official statement, the company declared that approximately 10 million records containing personal information may have been breached in 2017 and some of the data may have left the company's systems. It also notified the stolen records don't contain payment card or bank account details and there is no sign of any fraud activity.
Dixons Carphone Chief Executive Alex Baldock said, "Since our data security review uncovered last year's breach, we've been working around the clock to put it right. That's included closing off the unauthorized access, adding new security measures and launching an immediate investigation, which has allowed us to build a fuller understanding of the incident that we're updating on today. As a precaution, we're now also contacting all our customers to apologize and advise on the steps they can take to protect themselves. Again, we're disappointed in having fallen short here and very sorry for any distress we've caused our customers. I want to assure them that we remain fully committed to making their personal data safe with us."
The company is implementing enhanced controls, monitoring, and testing applications to strengthen its security structure as a part of precautionary measures. It also apologized to its customers and advised them to take protective steps to mitigate the risk of fraud.