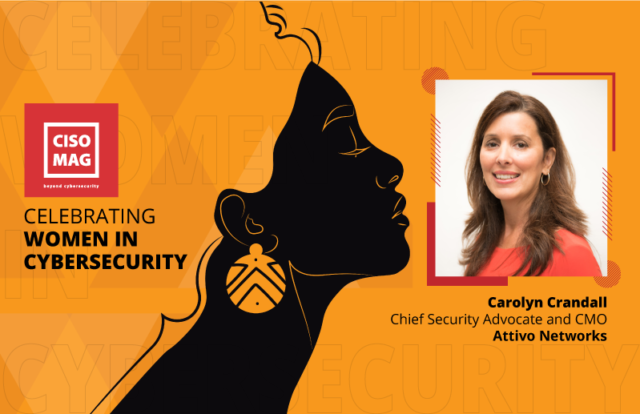 As the world celebrated womanhood and women's contribution to society on International Women's Day, we at CISO MAG decided to devote the month of March to all the women in cybersecurity. The purpose of this article is to highlight the role of women in the industry and address several issues they face. This was in the light of the revelation that women's representation in cybersecurity has been less than a quarter and has remained that way for almost a decade, if not more. Most of the problems faced by women can be traced back to the earliest days of their education, where stereotypes begin.
Here's what Carolyn Crandall, Chief Security Advocate and CMO, Attivo Networks, has to say about gender discrimination and career opportunities in cybersecurity:
Gender discrimination: Working in the tech industry as a woman is inherently difficult, even with a deep technical background or degree. Sadly, I've found that perceptions about women in the cybersecurity world are even harder to break. This can range from how people interact with me, to acceptance as a conference speaker, to being turned down as a volunteer contributed writer, despite being more qualified than many of their current male writers. I am not a person who typically points out unfairness, but sometimes it can be blatant. I have worked hard in my career to become a CMO that truly understands technology. I speak regularly at conferences, write technical bylines, regularly blog on technology, and create and deliver a significant amount of content on product and solution offerings. However, it is irritating when certain organizations automatically rule me out for opportunities simply because I am a female CMO.
I encourage all women to walk with swagger and believe that they do belong in cybersecurity. I find that doing this, it makes it easier to gain acceptance. I also love working at Attivo Networks as I have not once felt that people think twice about gender, race, or religious beliefs. Everything is all based on the impact you can make. It's quite refreshing and appreciated.
Opportunities: New and diverse perspectives are the key to innovation, and it is critical for the advancement in the cybersecurity and technology spaces. I am a strong advocate both in my work environment as well as in volunteer activities to help educate and drive the advancement of women in technology. Attivo Networks has been aggressive in its college graduate hiring program and I have taken this opportunity to bring several millennial women on to the team. I often speak with undergrad and MBA students at Santa Clara University and I have spoken at When She Speaks, WITI, and most recently at the Silicon Valley TIE CMO Inflect event. This helps me build relationships, introduce cybersecurity as a career path, and actively recruit. For our newly hired recruits, we conduct weekly training on cybersecurity, our technology, and how to apply our technology to solve cybersecurity issues.
Beyond comfort zone: We also encourage the team to participate in external training forums like (ISC)2, SANS, ISSA, and Cybrary. Notably, my team is ¾ women. I also encourage the women on the team to stretch beyond their comfort zone. I have found that many women want to master an area before they commit to advance. They sometimes tend to shy away from jobs or projects where they don't have all the skills, whereas their male counterparts tend to be willing to go out on a limb and apply for jobs they are not fully qualified for. Throughout my career, I have always sought out jobs that had scared me in some way.
---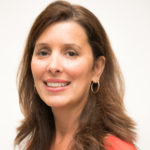 Carolyn holds the roles of Chief Security Advocate and CMO at Attivo Networks. She is a high-impact technology executive with over 30 years of experience in building new markets and successful enterprise infrastructure companies. She has a demonstrated track record of effectively taking companies from pre-IPO through to multi-billion-dollar sales and has held leadership positions at Cisco, Juniper Networks, Nimble Storage, Riverbed, and Seagate.
She is recognized as a global thought leader in technology trends and for building strategies that connect technology with customers to solve difficult operational, digitalization, and security challenges. Her current focus is on breach risk mitigation by teaching organizations how to shift to an active security defense that prevents, detects, and derails cyberattacks.
Disclaimer
Views expressed in this article are personal.
CISO MAG's March issue on Women in Cybersecurity is out. Preview here. Subscribe now!