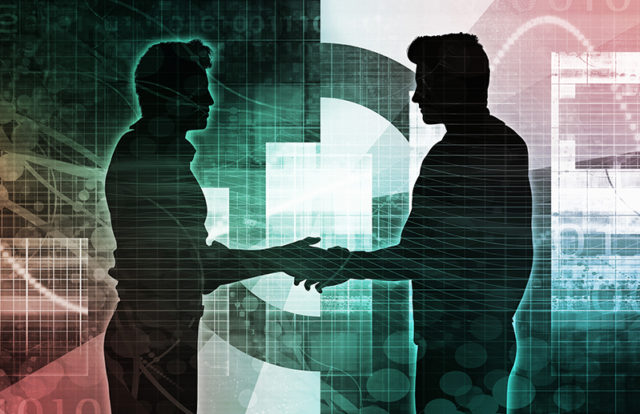 Honeywell, a Fortune 100 diversified technology and manufacturing company, and Lear Corporation, a supplier of automotive seating systems and electrical distribution systems, recently announced the two companies are collaborating to provide automotive software technology and infrastructure solutions to address threats associated with emerging connected and autonomous vehicle development. The announcement was made at the 67th Annual IAA Cars event in Frankfurt.
As suppliers to the automotive industry, Honeywell and Lear are focused on pairing Honeywell's intrusion detection technology software and security operations centers with Lear's automotive electrical distribution systems and connected gateway expertise. As the industry increases system communications within the vehicle and external connectivity via cellular and satellite communications, the collaborative effort between Honeywell and Lear seeks to provide automakers with an architecture to address vehicle prognostics and help ensure passenger vehicle safety and security.
The two companies are working under a non-exclusive agreement to develop an effective system to identify and validate software commands and data generated by more than 100 million lines of code governing modern vehicle operation. Honeywell's software and global security centers monitor in-vehicle network communications. Lear's electrical gateways and security modules can be an effective toolset to detect and report anomalies preceding a mechanical failure or intentional hack of the vehicle. Captured data can be transmitted in either real time or via a scheduled download to Honeywell security centers for analysis and remediation.
"There are more than a dozen clearly defined attack surfaces which can provide points of entry for hacking into a passenger vehicle, and the number is growing fast," said Olivier Rabiller, Honeywell Transportation Systems president and CEO. "Honeywell is a long-time leader in the development of software that enables safety and cybersecurity solutions for a number of industries, and we are now extending this knowledge to connected and autonomous vehicle development. Our software architecture is based upon best practices we have already developed during the past 30 years for aerospace, military, defense and critical industrial facility security. Automakers can count on us to support the near-term and long-term future of the industry."
"Lear is focused on delivering cutting edge, secure vehicle-network-integrated connectivity solutions, built on our heritage as an innovation leader in vehicle electrical architectures," said Frank Orsini, Lear Corporation senior vice president and president of Lear E-Systems. "Our complete capabilities in connectivity, gateway modules, and vehicle networking are helping to enable secure connected cars for our OEM customers.  Collaborating with Honeywell is one important aspect of our strategy to create and aggregate the industries best security solutions paired with our leading expertise in connectivity and vehicle networking."