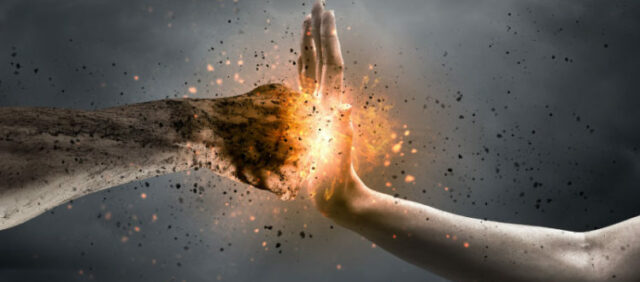 IT and Security professionals with blue team security certifications can be part of an organization's blue team and build defensive security measures. The blue team and the red team are an integral part of cybersecurity, and both the teams work to defend against an attack but operate on two different security mechanisms. The red team takes an offensive approach, while the blue team employs defensive measures to identify security issues. Organizations need to adopt both offensive and defensive cybersecurity strategies to deter malicious attacks. We will learn about these approaches later in the article.
However, the demand for an individual with blue team security certifications is expected to rise in 2021. People with these certifications can expect a rewarding career path because of the numerous opportunities in cybersecurity.
Organizations prefer individuals with blue team security certifications because their mechanisms ensure the long-term safety of their digital assets with frequent monitoring and checks for intrusions.
This article explains everything you need to know about blue team security and certifications, along with career prospects in 2021.
What Is Blue Team Security?
Blue Team Security, sometimes known as the "blue team," oversees an organization's internal and external security. They conduct an in-depth study of the networks and system infrastructure to identify and fix security problems. Blue team professionals deploy several techniques like network segregation, deploying firewalls, managing access control, among other countermeasures to defend against an intrusion or cyberattack. A Blue Team security certification validates a candidate's potential and skills acquired during the course training.
An organization has a blue team and a red team. The goal of both groups is to ensure that adequate security measures are taken and followed to ensure data security. Although they have the same goal, their functions are completely the opposite.
Red Team vs. Blue Team 
The Red Team is a group of security professionals who take an offensive or proactive approach to foil a cyberattack. Offensive security techniques like pen testing and threat hunting can identify existing vulnerabilities before threat actors do. Besides, they exploit system vulnerabilities and derive strategies based on objective observations. So, red team groups think like ethical hackers or black hat hackers.
On the contrary, Blue Team experts deploy defensive techniques to safeguard the companies' network or system from cyberthreats. Moreover, they operate from an insider point of view and monitor and block suspicious activities that could lead to an attack. So, they think like the internal security team.
While the red team implements the same techniques as malicious attackers to identify network flaws, the blue team implements different strategies to defend from those attacks.
Next, we shall learn of a few tasks that blue team professionals perform to test the security of the organization.
What Exercises Do Blue Team Security Professionals Conduct?
The blue team works on simulated threats to determine the risk factors that could arise in real-world attack scenarios. Their role is to identify and mitigate the threats arising from both internal and external factors. Additionally, blue team professionals are trained to defend their organization's network during a breach by isolating the infected systems and preventing them from spreading to other devices. The blue team participates in the following exercises:
Monitor any suspicious actions on the network and identify compromised systems.
Use specialized defensive techniques to study web traffic logs for attack analysis.
Use IPS and IDS tools to check and report intrusions in IoT devices or network activity.
Identify potential breaches in the system and network's infrastructure.
Monitor and assess your organization's incident response procedures.
Acquire information about the existing security structure via risk assessments.
Strengthen security measures in processes.
Key Skills of Blue Team Professionals
Blue team experts are network defenders who perform periodic security checks and assess vulnerabilities through specialized tools and control measures. Therefore, to be a qualified blue team professional, one must undergo appropriate training and possess the skill set to excel at their work. So, let's look at the skills one requires to get onboard.
Strategic: One must gauge an attack or threat's impact and come up with an apt security strategy that would help prevent or minimize the damage after a data breach or attack.
Meticulous: Paying attention to the minute details and analyze situations based on experience and preliminary case analysis to improve security standards and defense structure.
Knowledge about appropriate tools and detection methodologies: Should have in-depth knowledge about the various tools like Rapid7, AlienVault, or Spunk, software such as SIEM, and detection systems such as Intrusion Detection System and Intrusion Prevention System, etc., which can be used to prevent/reduce the impact of an attack.
Attention to detail: A blue team expert is organized and carries a detailed mindset. If you have an eye for detail, you can identify and close security gaps in your information systems.
Career Progression and Job Prospects In 2021
Work-from-home and digital reliance have driven productivity amidst the ongoing pandemic but have also escalated the risks of cyberattacks. Cybercriminals are always devising new methods for launching malware and ransomware campaigns, as well as breaching network security with corporate digitization. Moreover, with cybercrimes going up, businesses are revamping their security strategies. Retraining IT professionals in the latest cybersecurity skills and hiring new cybersecurity recruits is the new mantra. There's an exponential demand for blue team professionals, which has opened countless opportunities for them. With a Blue team security certification, one can qualify to be a:
Entry-level Network Security Administrator
Junior Network Security Engineer/Defense Technician
Security Analyst/Operator
Data Security Analyst
Threat Intelligence Analyst
Application Security Engineer
Next, we shall highlight the blue team security certifications aspirants and professionals can pursue to further their roles.
Roadmap to Blue Team Security Certifications
EC Council offers a range of certifications that train and test you on defensive security techniques used in real-life scenarios.
There are numerous network security or network defense certification programs that one can pursue to qualify for blue team positions.
Network Security Fundamentals
EC-Council's Network Security Fundamentals is a good start for entry-level aspirants to learn network security fundamentals. This program is mapped to the skills required to detect network security threats and assess an organization's security infrastructure challenges. Participants can expand their knowledge in networks fundamentals, various components of the OSI and TCP/IP model, and concepts of identification, authentication, and authorization.
Certified Network Defender (CND v2)
Another promising program for security professionals who aspire to be a part of the blue team is the Certified Network Defender (CND v2). The CND v2 focuses on a unique approach — Protect, Detect, Respond, and Predict, which enables network defenders to anticipate the moves of threat actors. Moreover, it is accredited by the U.S. Department of Defense (DoD), NICF, ANSI, etc., and enhances the chances of being preferred over other candidates. Mapped to the NICE 2.0 framework, CND v2 offers practical, hands-on learning in real-world challenges.
There are other specialized programs offered by EC-Council which can help you grow further in your career.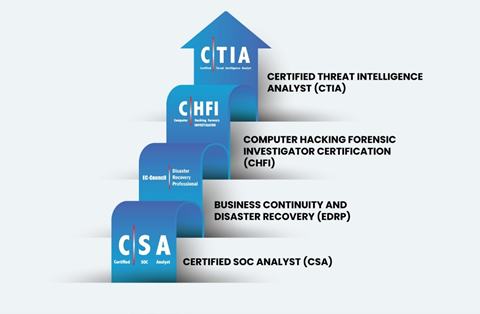 For more information about our Blue Team Security Certifications, visit our network Defense page today!
Recognized and Accredited by DoD 8570 & ANSI/ISO/IEC 17024
Get your Network Security Certification at EC-Council
---
FAQs
What are the essential skills required to be on the blue team?
Blue team individuals should have advanced knowledge of SIEM and be familiar with detection applications and systems to track any suspicious activity.
Do you need a red team or a blue team in your organization?
An organization needs the skill set of both the red team and the blue team to strengthen its system and network security. While both teams have different exercises, their objective is the same. Organizations can reduce cyberattacks by having a combination of both red and blue teams.
---
References: