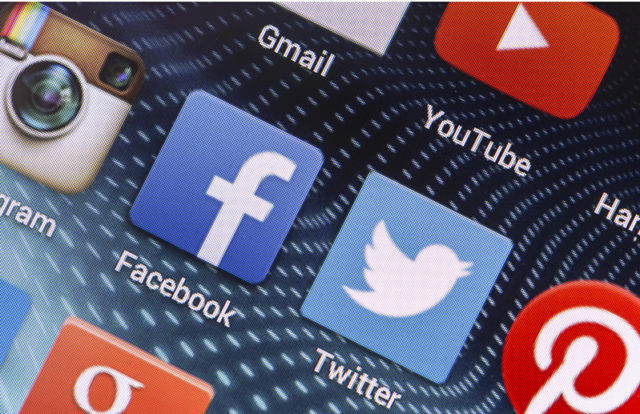 Platforms based on blockchain technology are currently garnering much public interest worldwide since they have always been an entry point for billions of individuals to build social communications. LeewayHertz says by 2025, social media is expected to rise at a CAGR of 32%, from $94.83 billion in 2020 to $308.96 billion in 2025. The majority of people who use social media platforms are concerned about the security and privacy of their personal information. Decentralized platforms that enable applications and smart contracts are what blockchain-based social media is all about. Blockchains could make social media more secure and instill confidence in consumers.
By Elbachir Haimoud, Information Security and Compliance Officer at TÜRKKEP A.Ş.
What is Blockchain-Based Social Media?
Blockchain has emerged as a feasible alternative for fixing numerous challenges, including social media; many specialists and experts believe that blockchain-based digital networks are the way of the future for social media, especially on a security basis. Blockchain-based social platforms provide end-to-end encryption for all interactions due to their decentralized nature.
Users that utilize such decentralized social networks will be compensated with tokens and rewards for creating and sharing high-quality content. Consumers have more privacy when using these networks, and a data breach is almost impossible.
The Need to Replace Traditional Applications
Traditional social media has made a tremendous impact on the way people communicate. Any social media site tracks user behavior. They also control individuals/users' data stored in servers, owned, and governed by the organization's centralized networking architecture.
Traditional social media applications are used for advertising and market businesses, sharing information and political views, raising awareness, and generating funds for people in need. But its nefarious use has also led to issues such as:
Cyberbullying, political misinformation, scams, etc., are examples of the dark side of social networking platforms.
The loss of personal data protection and information ownership is the key disadvantage of social media.
The most popular social media platforms are also the most active data miners, frequently invading users' privacy to sell more profitable advertisements.
For instance, some known social networking platforms make money from their users' data by either sharing information such as online activity, user behavior, and content or using it for marketing and advertisements.
How can Blockchain Improve the Chances of Social Media?
Blockchain-based social networking applications are a vast decentralized platform that can develop applications and smart contracts. Some of the main advantages of such platforms are related to digital security, giving users more privacy and control over their data.
Protected Data Storage
Many organizations still use centralized storage systems for storing the data, which is a vulnerable point because a hacker needs only one vulnerable location to access all the information stored in these systems and gain access to sensitive data through an attack. With blockchain, decentralized data storage is created where essential data is protected. It would be difficult for hackers to breach any data storage system data.
Privacy concerns
Any social media platform user's primary concern is privacy. Cybercriminals are skilled at deceiving social media users into disclosing critical information, stealing personal data, and gaining access to accounts that are supposed to remain private. Blockchain provides better anonymity and gives users the freedom to express themselves freely with this decentralized consensus framework, implying that no one can hack into the user's account without their permission. Users can conduct the transactions privately because only the recipient and sender know its content. Consider the ultimate level of privacy; this can be expected from blockchain-based social media platforms.
Look for copyrights
The social media platforms are built with a specific goal of allowing people to express themselves and broadcast content that traditional media often fails to reveal. On the other hand, most devices have resulted in multiple tech corporations controlling social media data flow due to the concurrent structure. If social media networks adopt blockchain technology, the platforms will become censorship-resistant. However, people can communicate to the world without fear of having their profile blocked or, worse, being detained.
Copyrights are still a challenge in blockchain-based social media platforms, as no copyright registry reference exists. Yet all platforms use this. A blockchain that serves as a global registry based on time-stamp might solve this challenge. Using such systems will guarantee a high level of copyrights reservation. It is an idea already under discussion.
Traditional vs. Blockchain-Based Social Media
Though blockchain-based social media platforms are open-source like traditional ones, they offer free and paid service, and user data is not sold for profit. The significant difference is that blockchain-based applications allow users to earn and spend cryptocurrency through the application. Users make tokens by doing the following: posting, commenting, receiving upvotes, and inviting others to join the site. In some applications such as Minds, the earned tokens can be used to improve posts and obtain access to any content and the opportunity to become verified users and delete all boosted posts from their feed. Apart from allowing users to earn cryptocurrency, these blockchain-based social networking applications also help with information security, freedom of expression, and privacy. From the security perspective, blockchain-based applications enable end-to-end encryption for messages and allow users to have security rights on all information they access.
Conclusion
Blockchain-based social networking applications and platforms are probably the new future of social media. Its benefits focus on securing data and personal information by providing end-to-end encryption for all interactions, storage & device security, transaction verification, etc. They allow consumers to exercise greater control over their data, among other things.
---
About the Author 
Elbachir Haimoud is an information security and compliance officer at TÜRKKEP A.Ş. and is an experienced infosec professional with practical knowledge of application development, security, and penetration testing. Haimoud also has practical experience imparting his IT security knowledge to engineering students and cybersecurity aspirants.