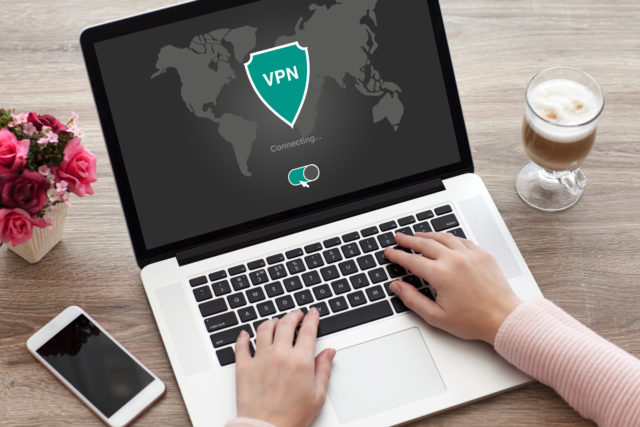 Since the beginning of the pandemic, the number of Zoom users has skyrocketed considering most meetings and school lessons were being held online. The platform is user-friendly and free but unfortunately comes with multiple security concerns.
By Joshua Blackborne
But with the advent of Zoom come other sorts of problems. Starting from an alleged hack of half a million accounts to Zoombombing, organizations and people need to take the best security measures at all times.
One way to go about it is to turn to VPN to ensure their zoom meetings are secure and private. This is what you need to know about VPNs for businesses and how to choose the most suitable VPN service for your needs.
VPNs for Business 
VPN refers to Virtual Private Network, a private network that hides the company's activities, reduces the chance of cyberattacks, and enables communication with international clients by bypassing geo-restrictions.
Most businesses that use this valuable digital tool have remote employees or need to work online to some extent. That could mean holding the occasional Zoom meeting, giving employees remote access to the company's digital platform, or working while traveling.
Remote work poses security threats, especially for employees who use public Wi-Fi or connect to the company's systems without previously having their home devices secured. VPNs can aid with most of these issues.
Why You Need a VPN for Zoom
For most organizations, Zoom has become an essential business tool. As mentioned, the rise in popularity of the Zoom platform is connected to its user-friendly experience but also the worldwide pandemic that accounted for over 300 million users of the platform daily.
However, the popularity of the platform does not equate to the cybersecurity of the system. Zoom is notorious for its cyber vulnerabilities, lack of end-to-end encryption, and privacy concerns.
For companies that need to keep in contact with their international clients, VPNs for business can surpass geo-restrictions, i.e. unblock Zoom in countries that have banned it. What's more, VPNs significantly increase loading and connection speed.
Top 3 Business VPNs for Zoom 
Nowadays, many VPN services offer to protect your business and set up basic security systems. Which is the best VPN for your business needs depends on the size of the business, systems in use, and other company requirements.   
The top three chosen VPNs are household names in the world of cybersecurity, work with Zoom, and set the standard for any emerging VPN service.
CyberGhost is ideal for businesses that employ remote workers such as freelancers who travel and need to use unsafe public Wi-Fi. They can be downloaded on any device and their services are available in the app stores as well.
It's one of the most popular VPNs because of its user-friendly interface and blazing fast speeds. CyberGhost is also simple to install taking just a few minutes.
This VPN protects you from common Zoom vulnerabilities by encrypting your data and sending it through a safe and private tunnel that hackers can't easily target.
NordVPN is another excellent choice for businesses that currently have multiple home-based employees. It is compatible with multiple devices and it offers great speed along with thousands of servers worldwide, making sure nothing interrupts the flow of the Zoom meeting.
What makes this VPN one of the leaders in the industry are multiple options when it comes to subscriptions and services. They launched a novel service for businesses NordVPN Teams that features many advanced options for managing your business.
This VPN also takes care of cybersecurity concerns that many Zoom users have. Namely, it protects your personal data using up-to-the-minute encryption. Furthermore, Nord has a strict no-log policy that ensures your data is safe from hackers.
Similar to NordVPN and ExpressVPN, Surfshark is big on cybersecurity and offers a VPN service that maximizes your speed, privacy, and more.
Surfshark is an ideal choice for businesses that need to connect multiple devices as it offers unlimited simultaneous connections.
To make sure your Zoom meetings are private and hidden from hacking activities, Surfshark uses 256-bit encryption, creates double VPN private networks, and no-log policy to protect your private information.
It is the most expensive out of the three but with additional features such as a built-in ad-block, Surfshark is a VPN for a business that saves a lot of time and money that you would otherwise spend on cybersecurity tools.
Conclusion 
Businesses that use Zoom need additional cybersecurity measures to protect themselves from data leakage and cyberattacks.
There is a lot to consider when choosing the right VPN for your business. However, top VPN service providers cover most of the security concerns of any business and they've become a requirement since more workplaces operate remotely.
Is your business protected?
---
PAID FEATURE
Disclaimer
CISO MAG did not evaluate the advertised/mentioned product, service, or company, nor does it endorse any of the claims made by the advertisement/writer. The facts, opinions, and language in the article do not reflect the views of CISO MAG and CISO MAG does not assume any responsibility or liability for the same.