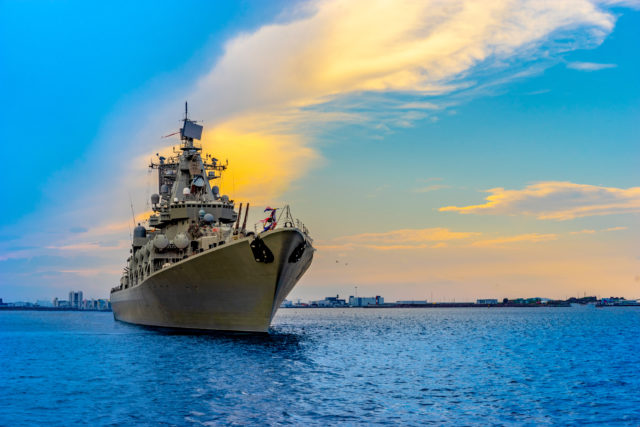 BAE Systems, a British multinational defense, security, and aerospace company, awarded a five-year US$188.2 million contracts to provide the U.S. Navy's AEGIS Technical Representative (AEGIS TECHREP) organization with critical large-scale system engineering, cybersecurity solutions, and testing expertise for the AEGIS Weapons and Combat Systems. The company also offers security solutions, testing, evaluation personnel to provide fleet experience and operational insight, logistics, production, acquisition, and waterfront support required for upgrading and maintaining the development of AEGIS Combat System capabilities.
Mark Keeler, vice president and general manager of BAE Systems' Integrated Defense Solutions business, said, "BAE Systems personnel have worked side-by-side with Navy sailors and civilians for nearly 40 years to strengthen and modernize the fleet of AEGIS-equipped surface ships. Our team brings a wealth of AEGIS combat system expertise with the agility, innovation, and technical acumen to ensure the U.S. Navy has the safe and effective combat capability it needs to meet mission objectives."
U.K. Invests in Revolutionary Artificial Intelligence Warships
With an aim to help warship crews make quick decisions and process data efficiently, the U.K.'s Ministry of Defense recently announced contracts to use AI-based technology in warships. According to a source, Defense and Security Accelerator (DASA) will be funding £1 million (around US$1.3 million) for AI contracts as part of its "Intelligent Ship – The Next Generation" competition, which is aimed at using innovative approaches for Human-AI and AI-AI teaming for various defense platforms like warships, aircraft, and land vehicles.
DASA's warship competition, in alliance with the Defense Science and Technology Laboratory (Dstl), is intended to enhance the designs of future defense platforms by using advances in automation, autonomy, machine learning, and AI.
James Heappey, U.K.'s Defense Minister, said, "The astonishing pace at which global threats are evolving requires new approaches and fresh thinking to the way we develop our ideas and technology. The funding will research pioneering projects into how AI and automation can support our armed forces in their essential day-to-day work."