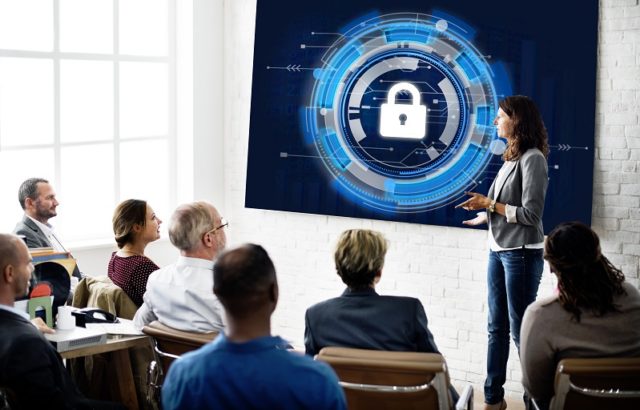 Most small and medium-sized businesses (SMBs) believe they are prepared for a cyberattack, but only a few of them are ready to deal with the outcome of such incidents. However, cybersecurity remains a top priority for most SMBs globally, according to a research from ConnectWise. The research "ConnectWise SMB State of Cybersecurity" revealed that three-quarters of the respondents worried they will be the target of an attack in the next six months. Over 91% of SMBs admitted that they would use or move to a new IT service provider for the right cybersecurity solutions. While 86% of SMBs are positioning cybersecurity within the top five priorities for their organization, six in 10 organizations said they invest more in cybersecurity.
Around 68% of respondents stated that right cybersecurity offerings mean having confidence in a managed service provider's (MSP) ability to respond to security incidents, while 58% stated it is having confidence in an MSP's ability to minimize damage. The research also highlighted that 52% of SMBs admitted that they lack in-house security skills, which are required to handle cyber issues, and 49% of SMBs find more cybersecurity expertise as an added benefit of working with an MSP.
Jay Ryerse, CISSP, Vice President of cybersecurity initiatives for ConnectWise said, "Confidence remains a key factor for SMBs in choosing the right MSP offering for their business needs. Currently, only 13% of SMBs are having regular cybersecurity-related conversations with their MSP. Even more worrisome is the fact that 29% of SMBs talk to their MSP about cybersecurity only after they have suffered an incident. It's clear that MSPs must work to reinforce that confidence and build closer relationships with their clients."
The findings are based on the responses from 700 IT and security decision makers working across the U.S. (300), the U.K. (150), Canada (100), Australia, and New Zealand (150).
SMBs Rely on Free Cybersecurity Tools
A similar research from BullGuard revealed that one in three small businesses with 50 or fewer employees rely on free or consumer-grade cybersecurity tools. It also pointed out that one in five companies do not use any endpoint security whatsoever. The research, which surveyed small businesses in the U.K. and the U.S., suggested that nearly 43% SMB owners are not prepared for a potential cyberattack or breach leaving their most sensitive financial, customer, and business data at risk.