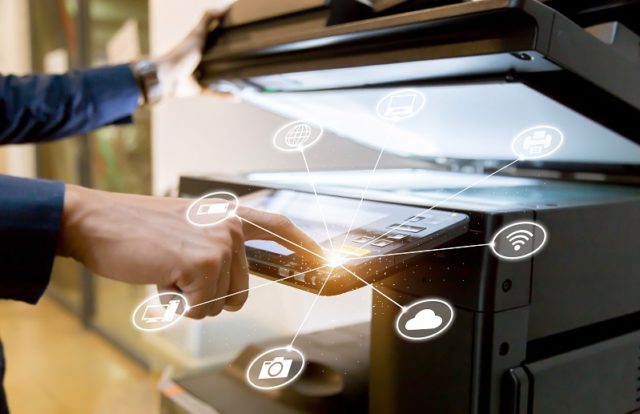 According to the security research firm, Quocirca printers which are connected to an organization's network are the potential vector for cyber-attacks. In its report dubbed Global Print Security Landscape, 2019, Quocirca addressed the potential security vulnerabilities posed by connected printers.
The report highlighted the risks of unsecured printers and also suggested businesses best practices for integrating print into an overall information security strategy. It stated that 60% of businesses in the United Kingdom, United States, France, and Germany suffered a print-related data breach in the last year, which resulted in a data loss that cost companies an average of more than $400,000. Quocirca is a market insight and research firm specialized in analyzing the convergence of print and digital technologies in the workplace globally.
In addition to financial loss, data breach victims also suffer damage to productivity, consumer confidence, and brand value, the report said. "For many organizations, their cyber-attack surface area is increasing as connected the Internet of Things (IoT) endpoints proliferate. These include both legacy and the new breed of smart printers and multifunction printers (MFPs). Consequently, businesses must take a proactive approach to print security as these print devices can provide an open door to corporate networks. By taking steps to analyze the potential vulnerabilities of print environments, businesses can mitigate risks without compromising productivity," the report stated.
A research from cybersecurity solutions provider Check Point revealed how organizations and individuals are vulnerable to hacking through their fax machines. Researchers at Check Point stated that fax machines have security vulnerabilities which could possibly allow a hacker to steal data through a company's network using just a phone line and a fax number. The researchers also showed how they were able to exploit security flaws in a Hewlett Packard all-in-one printer.
Describing the potential threat, the researchers said the attackers can send specially created malware coded image file via fax to the targeted networks. The vulnerabilities in the fax machine enable malware to decode and uploads to its memory, which can breach sensitive information or cause disruption across the connected networks. Check Point recommended organizations to install updated firmware for their fax devices and place them on a separated network system to minimize the security risks.