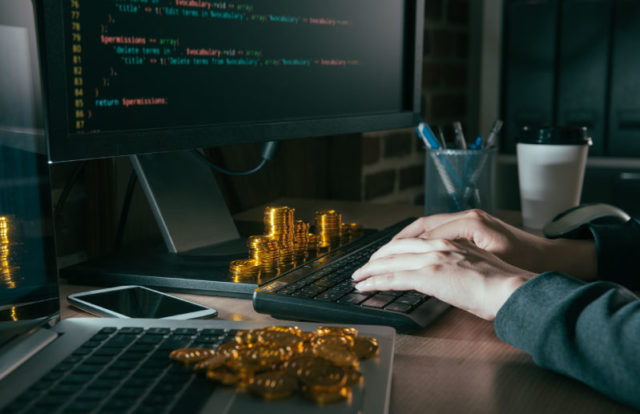 A new survey from Arkose Labs revealed that the highest cyberattack rate was reported in the first quarter of 2020. The report suggested that 26.5% of all transactions during this period were fraud and abuse attempts, which is a 20% increase over the previous quarter. The survey "The Arkose Labs Q2 2020 Fraud and Abuse Report" also revealed that the U.S. has emerged as the top originator of cyberattacks, with attack levels increasing 20% since the previous quarter. It also found a significant increase in attacks originating from other well-established markets like the U.K., Germany, and Canada.
"With COVID-19 restricting face-to-face interactions across the globe, consumer behavior is in flux and digital transactions are on the rise. Organized fraud operations have been quick to mobilize, targeting spikes in digital activity," the report stated.
Affected Industries
The research stated that threat actors are shifting their focus according to consumer behavior. According to Arkose Labs, the top targeted sectors for online fraud in the COVID-19 era include:
Retail and Travel: The attack rate has doubled from 13% of transactions to 26%, driven by attacks on ecommerce companies as travel tailed off due to restrictions.
Gaming: With a 30% rise in gaming traffic, the industry was hard hit with a 23% increase in attack rates.
Information Technology (IT): As both personal and professional collaboration and communication shifts online, attacks on tech platforms have risen 16%. Fraudsters looking to blend in with this traffic ramped up their attacks by 25% on new account registrations.
Fraud Predictions
Based on developments from the Q1 of 2020, Arkose Labs outlined various  predictions on the ongoing effects of COVID-19 related threats, which include:
A continued, dramatic rise in attacks as fraudsters take advantage of economic uncertainty and new individuals are pushed into cybercrime due to high unemployment
Automation to drive the bulk of the increase in fraud, as low-skill fraudsters who are new to the game take advantage of online tutorials and user-friendly, inexpensive fraud toolkits
Wider pool of sweatshop labor available with a move away from traditional fraud hubs to a distributed model of 'guns for hire' across the globe
New attack vectors to emerge as opportunistic fraudsters widen their reach amidst the pandemic
Exploitation of vulnerable individuals with a spike in social engineering and phishing scams targeting new users within the digital economy
Based on the attack patterns from January to March 2020, the research analyzed number transactions spanning account registrations, logins and payments across the financial services, ecommerce, travel, social media, gaming, and entertainment sectors. The research findings are based on the mechanics of attacks originating from automated bots, humans, and sweatshops.