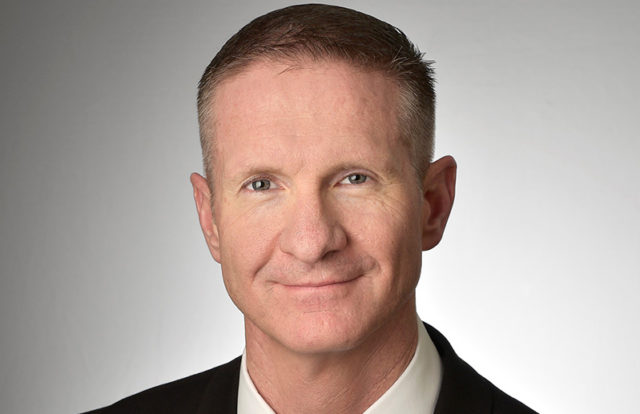 Contributed by Renee Small
Dan Bowden, the vice president and chief information security officer at Sentara Healthcare, is helping the next generation of cybersecurity specialists grow and develop with his year-round student program.
Dan spent several years in the United States military in the early 1990s, which was a time when people were transitioning from mainframe systems to distributed computing. "We're transmitting classified data," Bowden remarked of his work in the military, where such things as operational security and encryption are important to keep an enemy from figuring out one's plans. "When you're in the military and you deal with technology, it's all about security."
After leaving the Air Force, Dan spent time in the retail space, then got involved in systems architecture in the banking industry for eight years – work which required a lot of cybersecurity. He has since spent the last decade in the healthcare industry, nine of which were spent evenly divided between doing work in the healthcare industry and academia, as he was also the CISO at the University of Utah.
When asked if he's hired someone who had no prior cybersecurity experience but who has the skills and aptitude for the role, Dan remarks: "I've actually had the opportunity to do that many times." Dan's present deputy is one such hire. The deputy was a skilled network architect, and over the past year has learned and excelled in his current role.
Thanks to Dan, Sentara has a program where students work part-time, year-round in cybersecurity. There's no down time for the student hires or interns working with Dan and his team. They are given ongoing, meaningful projects such as doing malware analysis on links and e-mail attachments. "It's not the traditional internship where they're here with you for six months and you find stuff for them to do and then they go away," Dan notes.
At present, Sentara has ten students who are considered as part-time staff, and who are treated like any other staff member. They are given more work and more unique challenges as their skills and abilities expand. "They're just working shorter hours and need a little more on-ramp training," Dan notes, when comparing them to full-time staff members. "We miss them when they're not here and so we go look for more students," he concludes.
Dan considers the student program at Sentara to be an investment for both the company and the community, pointing out that fresh graduates who say, in their resumé, that they were "a junior cybersecurity analyst at Sentara Healthcare" won't have any difficulty finding a job.
He also points out that companies, as a way to fill up their cybersecurity staff, consider getting people who have the aptitude and the skills but don't know or have "every single thing" companies need in a cybersecurity position. "90% of those people if you give them a 90-day on-ramp, they can do 80% of what you need done after a few months, then learn the rest in the months following," he notes.
Renee Small is the CEO of Cyber Human Capital, a human resources business partner in the field of cybersecurity, and author of Magnetic Hiring: Your Company's Secret Weapon to Attracting Top Cybersecurity Talent.