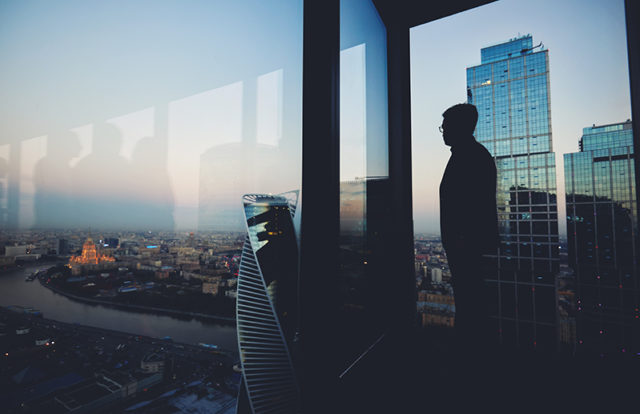 Veeam Software, a modern-day data protection solution provider, has announced the launch of its new federal government-focused subsidiary, Veeam Government Solutions (VGS), Inc. Given the volume and sophistication of ransomware attacks, Veeam aims to deliver modern data protection to the U.S government with additional industry resources.
What is Veeam Government Solutions?
Headquartered in Washington D.C., VGS brings to the table a trusted data protection solution that is independently verified and validated by the U.S. federal government-trusted, U.S.-based third-party agencies. VGS has been awarded several critical security and IT certifications, including the U.S. Navy DADMS, NIST – 1800-11, SOCOM Approved Products List (APL), Section 508, (has been sponsored by DISA and submitted for testing for the DoDIN APL). It is additionally working towards securing certifications important to other federal organizations.
With more than 1,200 government customers, VGS is focused on the backup and protection of mission-critical data for the U.S. Department of Defense, Civilian Agencies, Native American Tribes, the Intelligence Community, and Federal System Integrators. Earl Matthews, President of Veeam Government Solutions said, "Always protected and available data keeps the federal government operating. We founded VGS to be even more hyper-focused on the highest level of security and nimbler in support of federal agency needs. We're committed to continually finding better ways to serve the government, solve its biggest data challenges, and protect the information that is a strategic asset for everything government organizations do."
To stay abreast with the latest attack vectors and threats, VGS maintains a 100%-channel ecosystem and strategic alliance partnerships, which include established players like HPE, Microsoft, VMware, Cisco, NetApp, Pure Storage, and Nutanix. It is continuing to expand these partnerships with leading technology and service providers to provide a comprehensive data protection solution to mission-driven organizations.
The Dream Team
Since the clientele of Veeam Government Solutions includes government-based organizations, VGS carefully picked its Board of Directors and an independent Advisory Board to support the subsidiary in its operations and strategic decision-making. The VGS Board of Directors includes:
Nick Ayers, managing partner of Ayers Neugebauer & Co. and member of Veeam Board of Directors, he has served in the highest levels of government, including the White House.
Earl Matthews, president at VGS, has been a former senior director for defense policy and strategy on the National Security Council and former acting general counsel of the Army.
Gil Vega, CISO at Veeam. Vega has held various cybersecurity leadership posts within the U.S. Department of Defense, Intelligence Community, and in financial services. He has also served as the associate chief information officer and CISO for the U.S. Department of Energy and as CISO for U.S. Immigration & Customs Enforcement in Washington, D.C.
Apart from this, the members of the VGS Advisory Board include Harry Coker, owner of Primis Principiis; Chad Sweet, Co-founder and CEO of the Chertoff Group, and Lt. General (USAF, ret.) Thomas Trask, President of SO&A Consulting LLC, who are all veterans in this field and have at some point served in a federal agency or force. This makes them an integral part of VGS in understanding the implications and providing solutions to federal agencies.
Keeping in mind the President's May 12, 2021, Executive Order on Improving the Nation's Cybersecurity, which specifically was directed towards making provisions for third-party verification and validation of software, Veeam has also partnered with CACI, Inc. This association will provide the federal agencies an opportunity to ensure the security of the supply chain and further provide auditable and traceable processes.
Related News:

Veeam Software Announces Gil Vega as its New Chief Information Security Officer