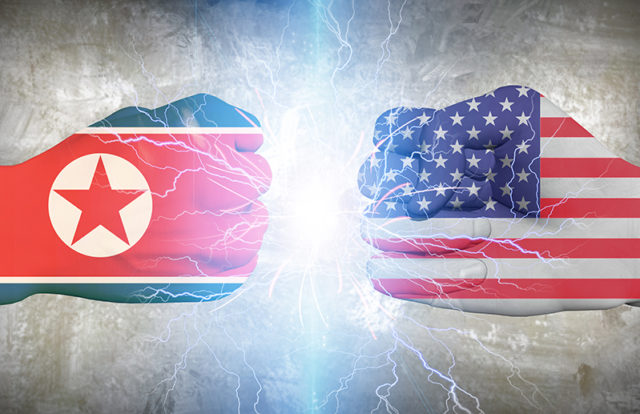 The U.S. government announced that it is offering $5 million reward for information about North Korea-based threat groups and hacking campaigns. In an advisory notice, issued by the U.S. Departments of Homeland Security, State and Treasury, the FBI and the Cybersecurity Infrastructure and Security Agency (CISA), the government warned the world about the potential cyberthreats posed by North Korean state-sponsored hackers to the global banking and financial institutions. The advisory highlighted the cybercrimes from North Korea, formally known as the Democratic People's Republic of Korea (DPRK), and recommended steps to mitigate the cyber risks.
Apart from the recent cyberattacks, the advisory also contains a comprehensive guide to help the international community, businesses, and other governments defend against North Korea's cyber operations. Industry experts opined that the advisory was issued to keep organizations aware of the ongoing cyber risks posed by North Korean-linked groups, especially at a time when the world is suffering from the COVID-19 pandemic.
"North Korea's malicious cyber activities threaten the U.S. and countries around the world and, in particular, pose a significant threat to the integrity and stability of the international financial system. The U.S. works closely with like-minded countries to focus attention on and condemn disruptive, destructive, or otherwise destabilizing behavior in cyberspace. It is vital for foreign governments, network defenders, and the public to stay vigilant and to work together to mitigate the cyber threat posed by North Korea," the advisory stated.
Through the years, North Korea has been linked to a series of cyberattacks, either to display its cyber prowess or just to fund their activities. One of the most brazen attacks occurred in February 2016, when hackers tried to steal $101 million from a Bangladesh Central bank account at the New York Federal Reserve and move it to Sri Lanka.
Measures to Counter the DPRK Cyberthreats
The advisory strongly recommended governments, industries, civil societies, and individuals to take relevant cybersecurity measures to protect themselves from the DPRK cyberthreats. These include:
Raise awareness of the DPRK cyberthreat
Share technical information of the DPRK cyberthreats
Implement and promote cybersecurity best practices
Notify Law Enforcement
Strengthen Anti-Money Laundering
Countering the Financing of Terrorism
How to Claim the Reward?
The advisory stated that, "If you have information about illicit DPRK activities in cyberspace, including past or ongoing operations, providing such information through the Department of State's Rewards for Justice program could make you eligible to receive an award of up to $5 million." Citizens with any kind of information on illicit cyber activities can visit Rewards for Justice program's website, www.rewardsforjustice.net, and help government nab the cybercriminals.