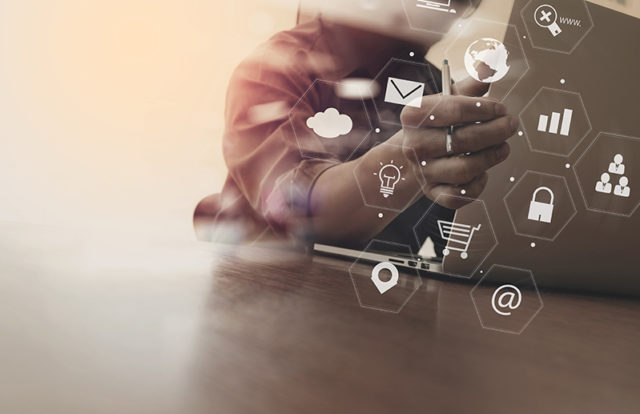 Globe Newswire: Research and Markets recently came up with the "Managed Security Services Market Outlook to 2025: Global Report" report. According to the report, the global managed security services market is estimated to grow at a CAGR of 14.7% during the forecast period 2017-2025 and accounts for US$ 18,030.9 Mn in the year 2025.
Increasing cyber threats across industries, digital transformation across industries, and increase in adoption of BYOD are fueling the growth of managed security services market. Majorly developing economies contribute a major portion of the market share to the managed security services market, where cybersecurity market both are growing at significantly higher pace, also the developed economies are anticipated to demand up-gradation and innovation in existing managed security services in the coming years.
The managed security services landscape is growing and evolving with innovative services to efficiently and proficiently secure the IT infrastructure of organization. Due to lack of skilled workforce, many organizations are not capable enough to fully protect their IT infrastructure. Moreover, increase in sophistication of cyber-attacks, it is becoming very challenging for organizations to rely and invest in their in-house security processes.
Hence, many organizations are migrating from their in-house security processes to third party MSSPs. MSSPs offer complete managed security services to organization with round the clock monitoring of organization's IT infrastructure and preventing them from potential threats and cyber-attacks.
Present-day security processes demands a balance of device management, event monitoring, and incident response, as well as Governance, Risk, and Compliance functions. Increasing number of cyber-attacks and ever-growing complex risk and compliance requirement have led to the demand for third party specialize security service providers.
North America with the most advanced software and IT services organizations in the world contributes the largest market share in the global managed security services market. APAC with large number of emerging countries along with increasing numbers of smart cities and high FDI, is growing with the highest growth rate. Europe market stood at the second largest market for managed security services owing to increasing number of cross-border transactions. However, Middle East & Africa and South America market is still in the nascent stage of the market.
The report is available at: https://www.researchandmarkets.com/research/jl2d9x/managed_security