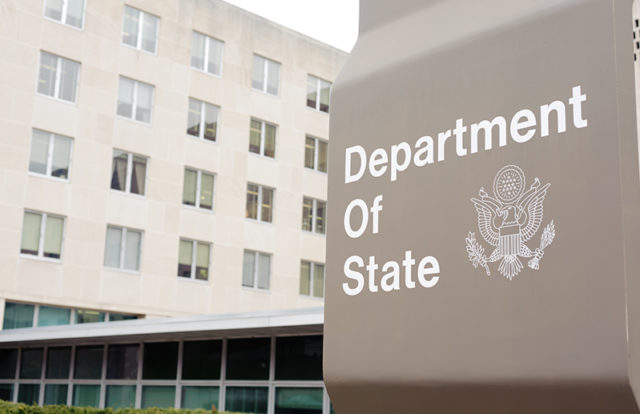 House Lawmakers Ted Lieu and Ted Yoho have proposed 'Hack the State Department' bill which would set up a bug bounty program to boost cybersecurity preparedness in the department. The program seeks the department to establish a Vulnerability Disclosure Program (VDP) which would enable white hat hackers to penetrate the systems to find vulnerabilities.
"You are only as strong as your weakest link," Yoho said. "Vulnerability to cyber-attacks has been and continues to be a serious threat to our national security. It is vital that we do all we can to find the weak links in our government systems and fix them as fast as possible. Hack the State Department enables us to effectively identify our vulnerabilities and use the brightest cybersecurity minds to strengthen our defences.  Cyber threats are constantly evolving, and our cyber defences must evolve with them."
Katherine Charlet, the director of Carnegie's Technology and International Affairs Program who worked on cyber issues in the U.S. Defense Department has supported the proposal.
Earlier, the Trump administration had also proposed setting up bug bounty programs in the "Report to the President on Federal IT Modernization." During Obama's regime, Department of Defense has introduced Hack the DoD program where ethical hackers were invited to find vulnerabilities and attempt to infiltrate the system. In 2016, Hack the Pentagon was piloted by the then-Secretary of Defense Ash Carter.
"As one of only four computer science majors in Congress, I recognize we have a lot of work to do to ensure the U.S. government is on the cutting edge of combating cyber threats," Lieu said. "We're a global leader on so many fronts and that should include cybersecurity. I'm proud of this bill because the vulnerability disclosure and bug bounty programs are innovative ways to solve what is one of our government's most pressing concerns: data security. By capitalizing on the skills of some of the best minds in cybersecurity, as well as the general public, we'll be able to make sure the State Department is able to safely and securely continue its mission as America's voice abroad."