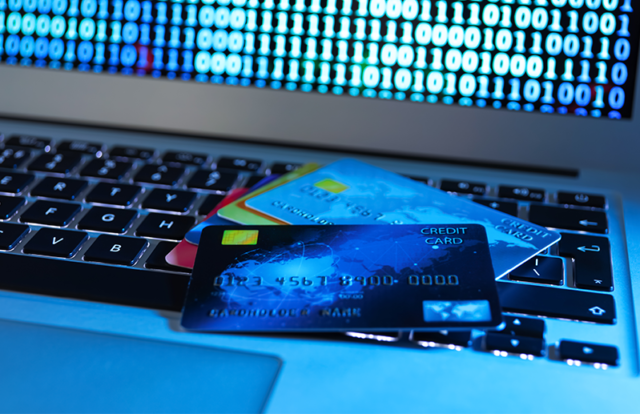 Sensitive financial data remains a primary target for cybercriminals. Adversaries often target sensitive financial data such as credit/debit card numbers, CVV, and other bank details to compromise and trade on darknet forums. Threat actors obtain credit card data or payment information after a data breach incident or via Magecart attacks.
By Rudra Srinivas, Senior Feature Writer, CISO MAG
In Magecart attacks, also known as web-skimming or e-skimming, fraudsters inject malicious JavaScript code into website payment processing pages to steal customer payment card details. The malicious code then collects the users' payment data while making purchases on the compromised website.
Trading and advertising credit card and banking information on dark web forums has become prevalent today. Cybersecurity researchers from Group-IB recently detected a post in which threat actors exposed compromised card details on various darknet forums, including crdclub and xss. The exposed file contained over one million stolen credit and debit card details belonging to over 1,000 banks across 100 countries, including India, the U.S., Mexico, Australia, and Brazil.
How to Protect Your Credit Card Data 
1. Report Unusual Activity
Using multiple credit/debit cards online may result in unnecessary risks. Attackers could spy on other credit cards if one of your cards gets stolen or its data gets exposed. In the event of card loss and to avoid misuse of data, report to your banker immediately. Change your credentials (card and online banking) in case your card provider suffers a data breach.
2. Create Unique Passwords 
Strong authentication comes first while talking about online security. Make sure you have complex and unique passwords/PINs to your online accounts. Remember to update your username and passwords regularly to reduce the risk of brute force attacks.
3. Shop Only on Trusted Sites 
The proliferation of e-commerce sites also resulted in fake online stores. The operators of these stores harvest users' private data to launch various financial frauds. Always shop on websites that you are familiar with. Check for 'Https' and the lock symbol to verify the authenticity of the site. Threat actors often steal users' payment card details by directing them to fraudulent sites that impersonate legitimate brands. Also, don't save your credit card details on e-commerce sites. For additional security, enter the card details like CVV number, card number, and expiry date each time you shop online.
 4. Secure Your Device and Network
Always shop on a secure network. Cybercriminals often target devices using public Wi-Fi. Use a VPN to keep your browsing private and safe. Also, update your device regularly to fix unpatched vulnerabilities. Invest in good antivirus solution to avoid malware intrusions.
Wrap Up 
A small amount of your credit card or banking data might cost you a fortune in case it falls into the wrong hands. Apart from financial discipline, having cyber discipline will certainly help in protecting your data and money.
About the Author:

Rudra Srinivas is a Senior Feature Writer and part of the editorial team at CISO MAG. He writes news and feature stories on cybersecurity trends.       

More from the Rudra.