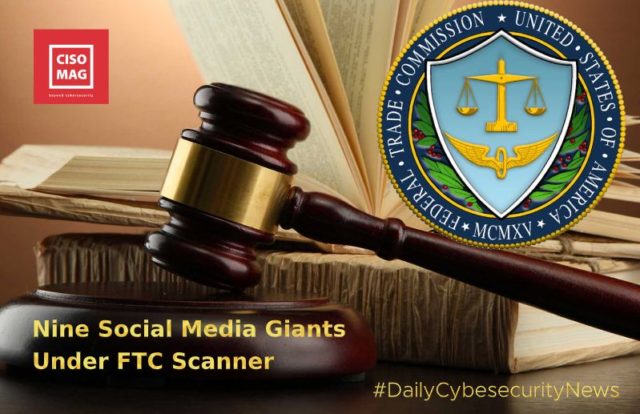 The Federal Trade Commission (FTC) of the U.S. has issued orders to nine social media and video streaming giants, asking them to provide data and clarity on how they collect, use, and present the personal information of their consumers. The agency wants to study how the companies in question advertise, conduct user engagement, and how these practices affect their users, especially children and teens, who are the most vulnerable. All companies have 45 days to respond to the order from the time they received it.
FTC's Legal Route for the Study
When it comes to sharing such information, which involves methodology, technology, and business model, social media companies and other such platforms are apprehensive about it as this could mean sharing of proprietary info. This also means that the company can deny sharing of such info under the proprietary clause. Thus, considering this, the FTC has issued orders to Facebook, WhatsApp, YouTube, Twitter, Amazon, Discord, ByteDance, Reddit, and Snap, under Section 6(b) of the FTC Act, which authorizes the Commission to conduct wide-ranging studies that do not have a specific law enforcement purpose.
The issuance of such order [under section 6(b)] requires a majority vote which the Commission got in a vote count of 4-1. FTC's Commissioner Noah Joshua Phillips voted against issuing the order and in his dissenting statement argued,
The breadth of the inquiry, the tangential relationship of its parts, and the dissimilarity of the recipients combine to render that these orders are unlikely to produce the kind of information the public needs, and certain to divert scarce Commission resources better directed elsewhere. Hence, I dissent.
The Ones Who Support
Commissioners Rohit Chopra, Rebecca Kelly Slaughter, and Christine S. Wilson have however supported the orders and in their joint statement said,
Digital products were launched with the simple goal of connecting people or fostering creativity. But the industry model has now shifted from supporting users' activities to monetizing them. This transition has been fueled by the industry's increasing intrusion into our private lives. Several social media and video streaming companies have been able to exploit their user-surveillance capabilities to achieve such significant financial gains.
What FTC Wants to Study
The joint statement from the Commissioners primarily stated one reason for this inquiry – to know the full scale and scope of social media and video streaming companies' data collection. However, FTC also has the following agenda on mind:
What social media and video streaming services collect, how they use it to track, estimate, or derive personal and demographic information.
How these platforms determine the type of ads and other content displayed to the consumers.
To know whether any algorithms or data analytics are being applied to users' personal information.
Methods used to measure the metrics of promotion, and user engagement.
How these practices affect the users, especially children and teens.
The FTC explained that its primary objective is to promote healthy competition so that the consumers can benefit from it. Their motto is to protect and educate its consumers and, thus, such studies help.
With regards to their primary objective of promoting healthy competition, the FTC, on December 9, 2020, sued Facebook for Illegal Monopolization. It alleged that the social media giant illegally maintained a monopoly in their business space "through the years-long course of anticompetitive conduct." Read more about this here.
Related News: