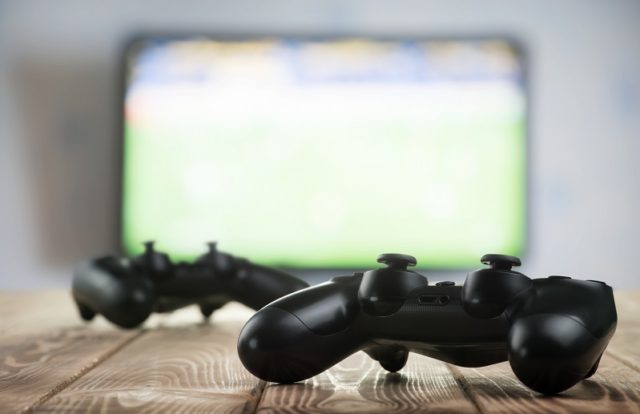 The Internet is not fair. From harmful scam emails to cybercriminals trying to break into your systems, the online space is full of uncertainty. When talking about online threats, cyberattacks have become more common in the online gaming industry. Attackers often target online video games and gamers by compromising their accounts and launching attacks. According to a research, the gaming industry suffered more than 10 billion credential stuffing attacks, 3,000 unique DDoS attacks, and 152 million web application attacks between 2018 and 2020.
By Rudra Srinivas, Feature Writer, CISO MAG
As online games become more vulnerable to attacks, it is imperative for gamers to level up their security to defend against various cyberthreats. Here we tell you how:
1. Avoid Public Internet
Use only a secure internet connection and avoid public internet/Wi-Fi networks while playing online. Even when accessing your home network, use a VPN for additional security. Cybercriminals often track/compromise users in the same public Wi-Fi network by exploiting flaws in WPA2 encryption.
2. Visit, Download, and Play from Genuine Sources
Recently, Google delisted 21 malicious Android apps disguised as gaming apps containing the HiddenAds Trojan. Hackers often hide malware on popular game download links. Always check the legitimacy of the website before playing online and look for only official repositories to download.
3. Always Remember to Log Out
Open network gaming platforms ask for login details before playing their games. As these gaming accounts hold users' sensitive information, it is recommended to log-out from the accounts after your sessions. Also, remember to never save your username and password on the browser you're using, as anyone can have instant access to your accounts.
 4. Keep Your System Up to Date
Cybercriminals are getting more sophisticated by the day and exploiting known vulnerabilities.  Strengthen your systems' security defenses by updating with regular patches, security upgrades, and firewall fixes. Software updates often include critical patches to security loopholes. This way you are ensuring the information on your system is protected.
5. Be Vigilant About the Data You Share
Most gamers join online forums for gaming partners, cheat codes, and to explore new games/game techniques. But cybercriminals often target these communities, pretending to be gamers, to illicitly obtain users' credentials. It is better to limit the information you share on these forums to avoid unnecessary data misuse.
Ensure that you follow these precautions for a secure gaming experience. It is better to be cautious right now before things went wrong.
About the Author
Rudra Srinivas is a Feature Writer and part of the editorial team at CISO MAG. He writes news and feature stories on cybersecurity trends.