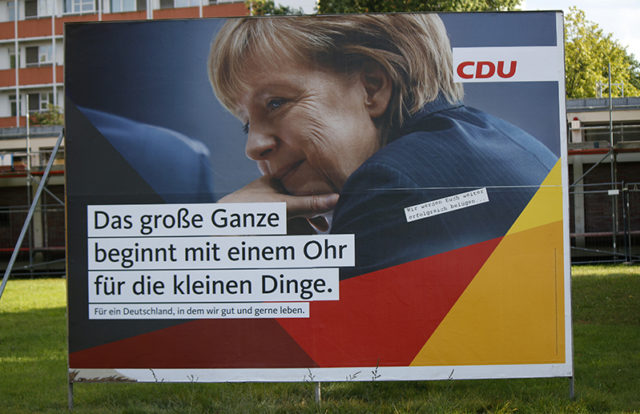 Elections hacks are now a hot fuss. The juggernaut began rolling with the United States presidential elections in 2016 which continued till the recent French elections where president Emmanuel Macron's emails were leaked. The scenario had given nations apprehension over the state of affairs of the election process and Germany was soon to join the bandwagon with its parliamentary elections scheduled on September 24, 2017. The country was warned by allies about possible foreign meddling. All hands were on the deck, and BSI federal cyber protection agency kept a close watch on possible efforts to influence the election from other nations.
It may come as a relief that until now German government officials and security experts have not seen signs of hacking or suspicious news leaks. "We have no indications of any new incidents or attacks in connection with the federal election," a BSI spokesman told Reuters.
Credits also go to German political parties who had agreed not to play up any fake news or embarrassing information. According to Tyson Barker, a fellow at the German arm of the U.S.-based Aspen Institute think tank, "There is a stronger cohesion … within the German political class to make sure that this is not impactful on the election results if it were to come to pass."
BSI was also instrumental in closing the security gaps in the vote-tabulating software. According to a release, German hacker association Chaos Computer Club (CCC) had claimed that the PC-Wahl version 10 software, used in Germany during elections to count and distribute voting results, contained serious vulnerabilities. The group said that the attackers can secretly modify vote totals before they are reported to electoral officers. The CCC said, "The analysis shows a host of problems and security holes, to an extent where public trust in the correct tabulation of votes is at stake."
The CCC spokesperson Linus Neumann, said, "The amount of vulnerabilities and their severity exceeded our worst expectations. A whole chain of serious flaws, from the update server, via the software itself through to the election results to be exported allows for us to demonstrate three practical attack scenarios in one."
Barker called it a wake-up call, "Just because we're doing this on paper doesn't mean that from end to end there is protection throughout the process as far as tabulating results," he said. Vote IT GmbH, maker of a vote collation software also implemented a series of BSI recommendations to make the electoral process safe and hack proof.