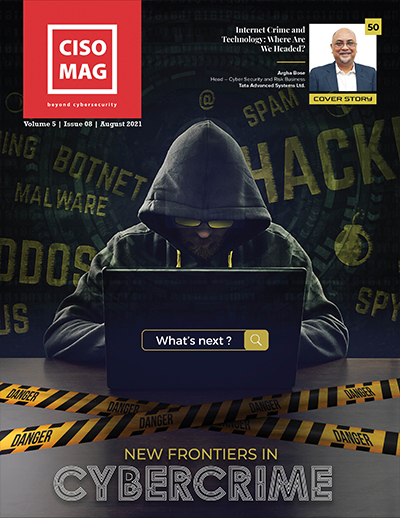 Read the latest Issue of CISO MAG
NEW FRONTIERS IN CYBERCRIME
Cybercrime is evolving faster than ever, as adversaries devise new strategies and embrace disruptive technologies for new types of attacks like cryptojacking, supply chain attacks, attacks on critical infrastructure, and ransomware-as-a-service.
The August issue of CISO MAG has a collection of stories written by thought leaders. They write about the evolution of cybercrime and what it would be like in the years ahead. Their opinions are based on current and past trends.
Read these articles and update your cybersecurity strategies now!
*One year Subscription will comprise of 12 digital CISO MAG editions followed by the old archives.