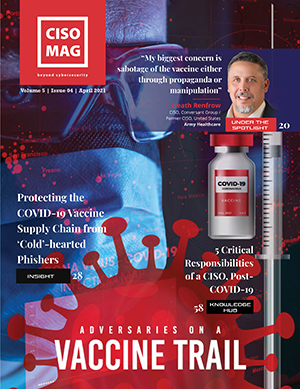 CISO MAG - April 2021
The April 2021 issue of CISO MAG focuses on the types of attack vectors on pharma companies and consumers. Security experts from various organizations offer solid evidence and testimonials – with advice to contain these attacks.
*One year Subscription will comprise of 12 digital CISO MAG editions followed by the old archives.